31 Days – Green Juice Recipe

I absolutely love documentaries, especially documentaries
about food. I remember the first time I
saw Food, Inc. I'm pretty sure that one
documentary changed the entire course for me as far as food goes.
Several years later I watched another great documentary
called Fat, Sick & Nearly Dead. It was really interesting to see the
correlation between animal products and health, but the one thing I really took
away from that documentary was how beneficial juice is in your diet.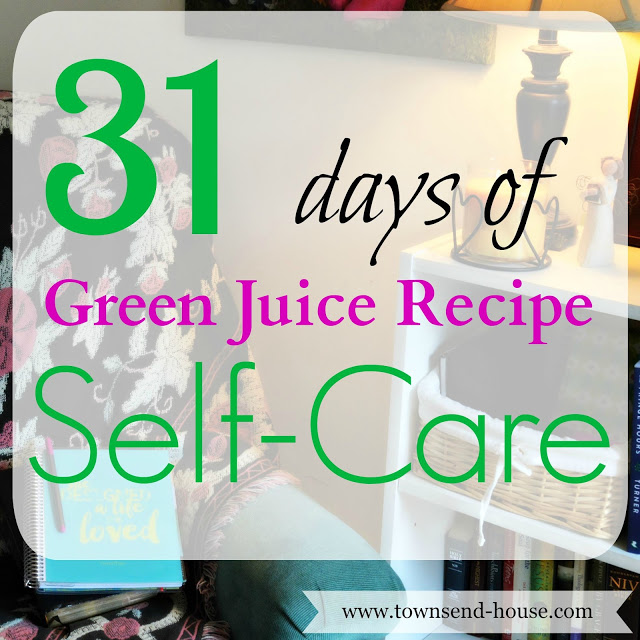 I'm not talking about juice as in orange juice, or apple
juice that you can purchase in the store.
The juice that I am talking about is made at home, using a lot of
vegetables, a little bit of fruit, and combining all of these into a healthy
kick for your body.
Encouraged by this documentary, and a few others, I invested
in a juicer.
I was honestly scared the first time I used it. I had no idea if it would be something I
would like, or if it would be disgusting.

Surprisingly, I loved it.
Even more surprising? My kids
loved it.
When I talked about Treating Your Body Well yesterday, I
wanted to go more in depth with incorporating healthy foods into your
diet. It is hard to go from the Standard
American Diet (SAD) to something that resembles the way we should eat.
Crowding out is really a very easy concept when it comes to
food – you want to crowd out the bad stuff by filling yourself with the good
stuff. After a while, you will no longer
crave the bad stuff, your tastes change.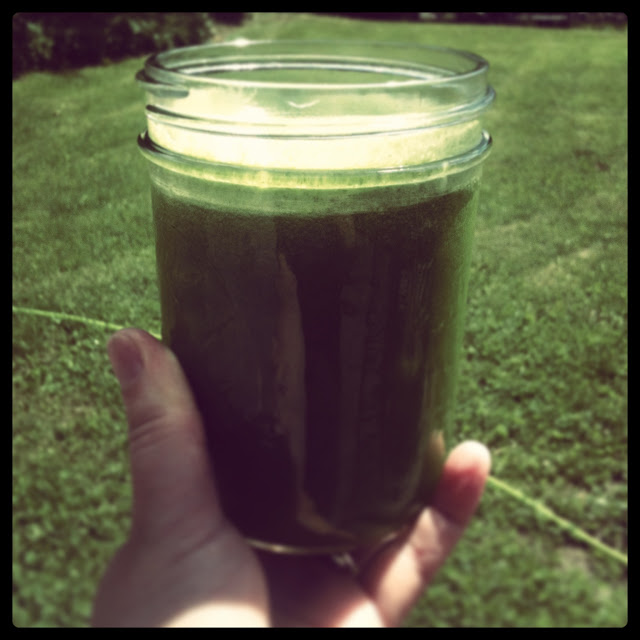 Green juice is something I think everyone should incorporate
into their diets, especially if you are concentrating on self-care.
One little glass of juice contains more vegetables than you
probably eat at one sitting, and sometimes more than you would eat in a
day. It gives you a great energy boost
as well.
My go to recipe for green juice is as follows:
1 cucumber (peeled unless organic)
1 inch piece of ginger (peeled)
It may sound strange, but it is amazingly delicious. So much so that my kids typically drink it
all before I have a chance for a taste.
Juicing is obviously expensive; the amount of produce you
need to purchase to give 4 people a cup of green juice every day is kind of
high. But, it is something we love and
try to incorporate as often as possible.
This particular recipe is great for the end of summer and fall because
most of the ingredients are locally available to us in abundance.
Do you
have a favorite juice recipe? Do you
notice a difference when drinking green juice in your overall feelings of
wellness?