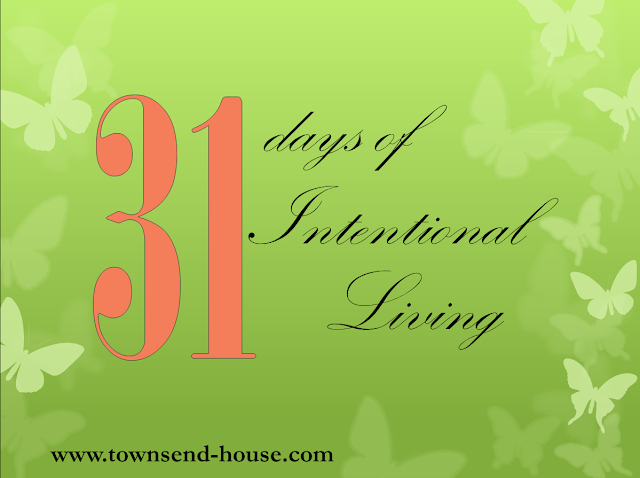 Day 3 of 31. Well, I can't say that it is easy to post every day about intentional living, especially when I don't entirely know what I am doing! I think that the past couple of days have gone really well. I am trying to be more present. Not that I am not present in my day to day, but there are definitely times when I can just barely get through the days because one crisis after another occurs.
One thing that I have been doing more of this past year is knitting. I learned to knit when I was in junior high, among other handcrafts. Knitting seems to be something that is very calming to me though. I am not as concerned about counting and patterns, but the feel of the yarn between my fingers and the click of the needles have the ability to put me in a good mood.
It definitely isn't easy to knit for me with two littles running around. They are always very willing to "help" me with my knitting. But, I have to say that giving them yarn seems to keep them occupied for a good chunk of time. I am in the process of teaching Emma how to finger knit. She is pretty good at it, but gets tripped up quite a bit anyways.
To have part of our day as sitting with music on and all of us knitting together, or more likely the kids playing with yarn while I knit, it is a wonderful activity. It lets us all slow down. We talk, Emma tells stories which then Jack repeats. This is extremely important to me in my journey of intentional living. This slowness allows more time for listening.
As for what I am knitting right now, I am knitting a few special pieces for my new niece or nephew whenever he or she arrives in the next week or so! And because of that, I am not sharing a picture today. But, I hope to remember to take a picture before I give it away, which I almost always forget to do 🙂
I'm linking up with Ginny today! If you would like to read my other Intentional Living posts, you can find them here.