Easy Ways to Preserve the Harvest
This post contains affiliate links which means if you make a purchase through one of these links I will receive a small commission at no extra cost to you. Thank you for supporting Townsend House!
Food preservation – is it something that you ever think
about? Growing up in Maine, and with a
mother who had a very large garden, putting up food was something that was
always done, jams and jellies were made, vegetables were put in the
freezer. Honestly, I never thought about
it much though. Knowing there was food
in the freezer was a given, knowing that those strawberries we picked in June
would be available in February was a given.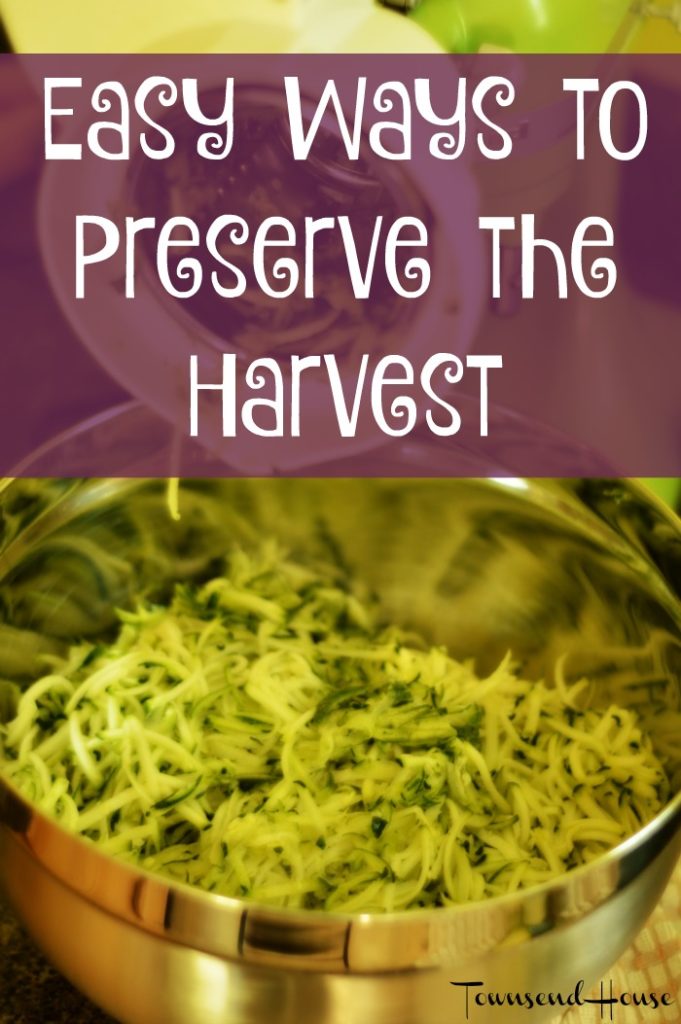 When Matt and I got married, I didn't have the same feelings
about food as I do now. I wasn't really
concerned with our food supply, or where I was going to find a good deal on
local, in season produce. I was a normal
American and I took the availability of food for granted.
Then, in 2006 I started to learn more about local food, and
about how far my food travels to get from the farm to my plate (the average is
1500 miles – the fact that I live in Maine and most of our produce comes from
California and beyond, I think that average might be a bit further for us). It was at this point that my thinking
changed, and I realized that I needed to spend more time learning about food
preservation.
Since that time, I have spent a lot of time trying to learn
as much as I can about putting up food for winter. Part of it is a cost savings – having food
already in my pantry and freezer in the winter helps with meal planning, and I
have a lot more options as far as what I can easily make, especially during
those very cold months when we are spending a lot on heating oil (a lot on
heating oil).
When I saw that Heather from beauty that moves was
partnering with Ben Hewitt to put on an e-course called Harvest I knew that I
wanted to take it. For a while now I
have been canning tomatoes, jams and jellies, pickles, and dilly beans, and I
have frozen some things as well. But,
there is so much to learn, and any time I have the opportunity to learn more
about how I can provide for my family, I jump at it.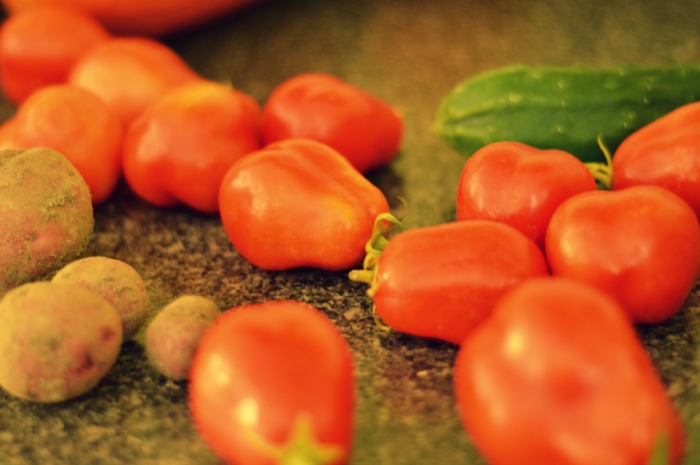 What I have gathered is that I have a lot of options as far
as food preservation. Just because you
don't have a large garden does not mean that you cannot put food up for the winter. If you have a local farmers' market you can
visit, or a co-op, or even your regular grocery store, you have the opportunity
to put food up for the winter.
I often feel defeated when I don't grow enough food in my
own garden to put up, but then I realize that I am so lucky to have other
options. I have written in the past
about how I can tomatoes every year.
It is a big old hot day of canning, and I purchase those tomatoes from a
local market. 100 pounds every year in
addition to whatever I can grow in my own garden.
However, I'm not sure if I will be able to get all the
tomatoes I want this year, or if I want to spend that hot day canning – as we
have added children it has become a little more difficult! For my own tomatoes, I plan to wash them and
throw them into the freezer. You don't
even need to peel them, but if you prefer to do that, you certainly may, just
put in boiling water for 30 seconds, and then in ice water, the skins should
peel right off. I personally do not have
a problem with the skins staying on because I end up blending the tomatoes when
I use them. Plus, it saves me time, and
time is incredibly precious!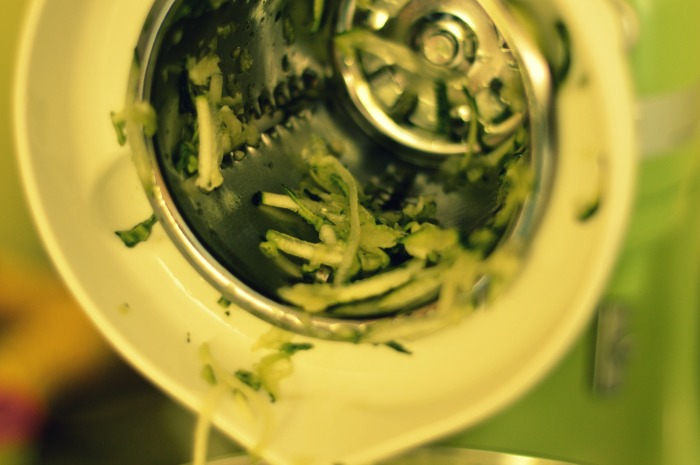 I haven't been freezing as much produce recently. Partly because I don't have a chest freezer,
so freezer space is definitely limited, but with all the recalls recently on
frozen produce, I have decided to look for some staples for us – peppers and
green beans – which are both incredibly easy to freeze.
For peppers all you need to do is cut them up, put them in a
freezer bag, and stick them in the freezer.
I always freeze our jalapeños whole, because it is easiest. For your green beans, you just need to trim
and cut them, and then blanch for 90 seconds in boiling water, then put them in
ice water, drain and throw in the freezer.
Super easy!
I am looking forward to working on my preservation schedule
for the rest of this year. I didn't get
to the Pick Your Own strawberry farm a second time, so I was unable to get
enough strawberries for jam, but we still have apples in the fall, which I will
most likely turn into a lot of jelly.
But, I was able to get about 5 gallons of strawberries into the freezer
which will give us strawberries for smoothies for quite a while.
I also plan to talk to my co-op about bulk buying. I want to purchase 20-30 pounds of sweet bell
peppers to chop and put in the freezer.
We use them for almost every meal in the winter, soups, chili, stir-fry;
having those peppers ready to go is a huge time saver.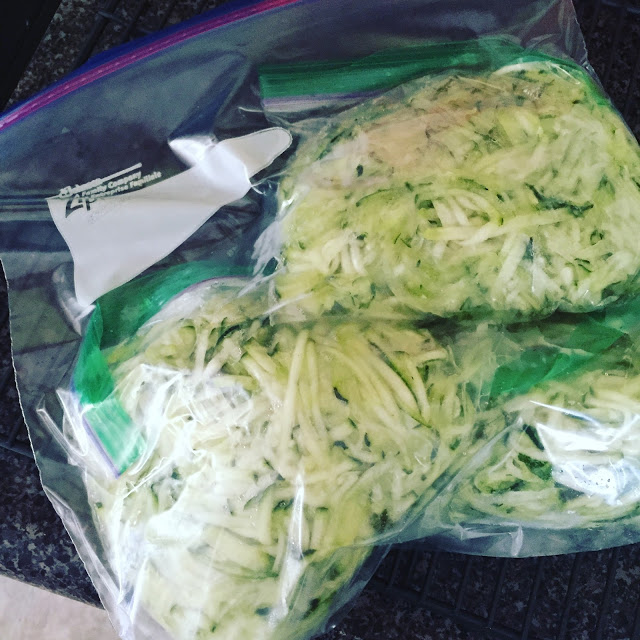 I mentioned in Monday's Garden Tour that I was also going to
shred some zucchini for the freezer – this is another super easy way to put the
bounty of summer away for the cold and dormant months. I ran a bunch of zucchini through the shredding attachment on my kitchen aid mixer, put in sandwich sized plastic bags (which conveniently fit just about 2 cups of shredded zucchini) and then put in a gallon freezer bag and into the freezer they went.
Do you try to put some
food up for the winter? It is something
you would consider trying?