Our First Week of Homeschool and a Vlog
We officially have our first week of homeschool down in the
books. It is something I am always
anxious about and not quite knowing how it will go, but it always turns out in
the end, which is good for me!
The week started off strong, the kids were ready to start
school. Monday morning we started off
with circle time – in order to include Lucy in part of our schooling. It is an easy way to start the day. We lay out a blanket, I pray over our day, we
read a Bible story together (the kids decided we should alternate days), we
sing a song or two (think itsy-bitsy spider and row row row your boat), and
then check the weather outside. By the
end of the week, Lucy had created a song to alert everyone that it is circle
time "circle, circle, circle, circle" while she spreads the blanket out on the
floor…all day. It was very cute though!
After circle time we do our most difficult tasks first. For Jack it is reading, and for Emma it is
math. Jack can read just fine for his
level, but he prefers to read Transformer Rescue Bots books over the readers that I give him.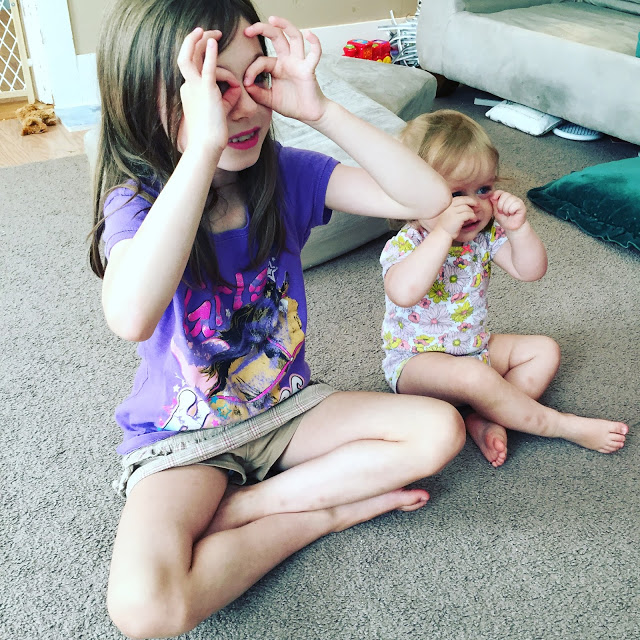 We then finish our seatwork which consists of math, reading,
writing, and spelling (for Emma). At
this point we need a break, so we turn to my favorite way to break up the day –
Cosmic Kids Yoga. Even Lucy is getting
in on it now, very cute.
Next is all the read alouds – history, science, and
whichever book we are reading.
My hope was to be able to complete all of this work before
lunch time. That is how it worked last
year. But, I underestimated how much
time I would need to work individually with Emma and Jack. I am used to mainly working with Emma, and
then a little bit of work with Jack.
But, having them both need help every day this week…we were not
finishing school until 2!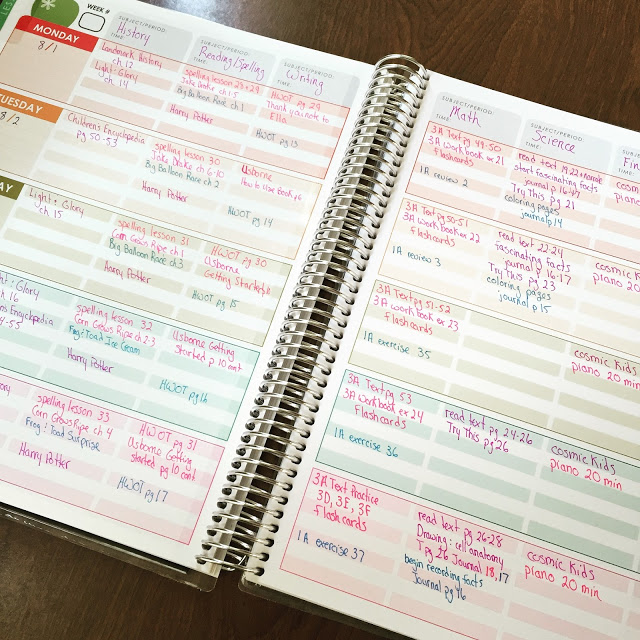 Of course, by the end of the week, I knew that I had already
planned too much work for us, and I will know better for next week. And I was pleased to accomplish all that we
did. The kids slept well all week, I
think because I was working them to the bone!

The evenings were spent at the football field running around
in the sprinkler, and mainly getting rid of all the extra energy.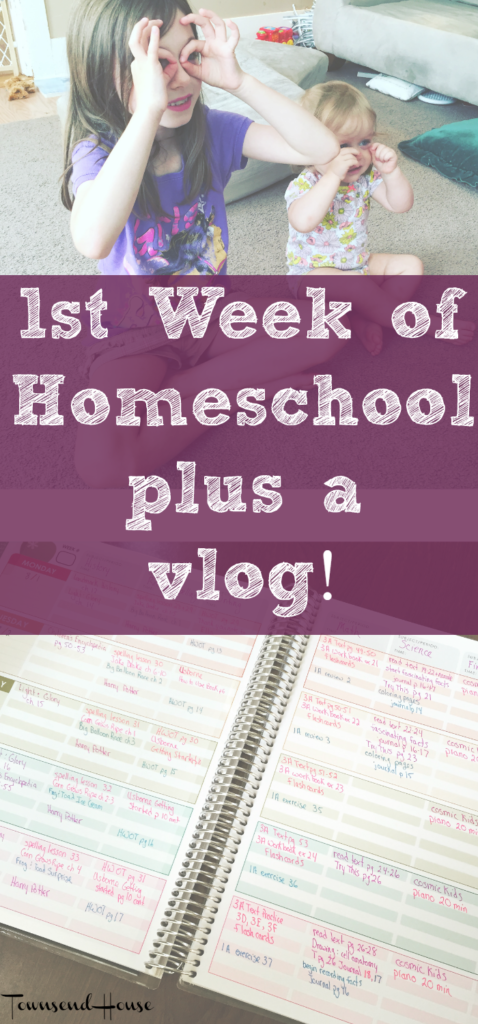 I am definitely going to take some time to consider how much
I expect everyone to accomplish throughout the day. I'm happy I have the opportunity to re-work
our schedule and to lighten the load a bit – a huge benefit of homeschooling.
I am actually quite excited about the year. The kids did "first day of school"
interviews, and I expected that I would have to help them, they did them
completely on their own, wrote out their own answers and everything. I was very impressed. My favorite part was when they read their
interviews to me.
"What is one thing you want to do this year?"
Emma: "I want to read 19 books!"
Sounds like the start of a very good homeschool year to me!
Are your kids getting
ready to go back to school? Or have they
started already? What are they most
excited about in the new school year?