Revamping the Kids' Routines
We are completing week five of our homeschool year
today! It seems a little crazy to me
that we are already five weeks into the school year, but here we are.
When we start school, we always like to ease back into our routine. While we school all year long, there are
definitely periods of more subjects and work overall, and fall is when this
most definitely happens.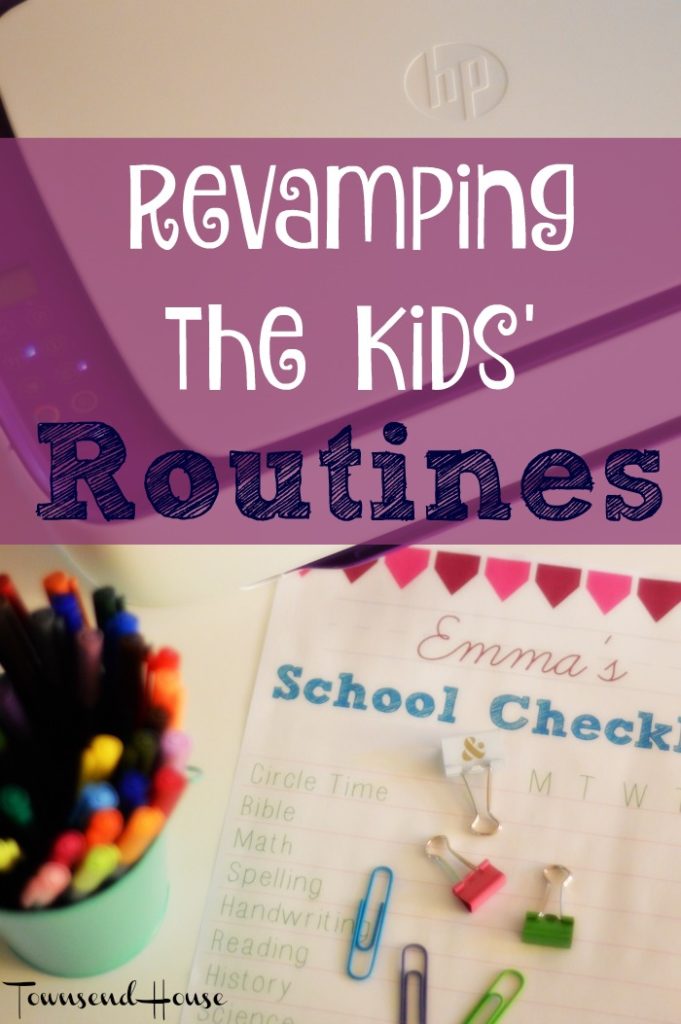 I noticed that
we needed a better rhythm for our day as we have all settled into school.
It is something that I am still working on currently, but in order to
get into a good rhythm, I need to have the kids' routines down.
I'm not sure about your kids, but mine LOVE checklists. There is something about checking off a box
that works for them, and it works for me as well. It is a wonderful visual as to what we are
accomplishing during the day, and where we may be lacking (this is a big part
of changing up our rhythm!).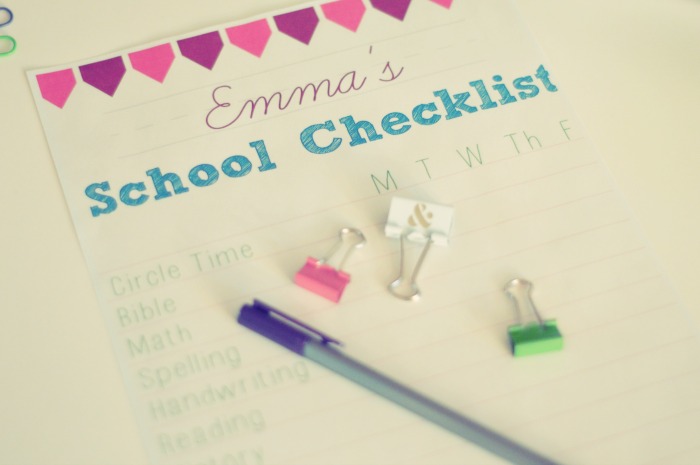 This post includes affiliate links. If you click on one of these links and make a subsequent purchase I may receive a commission. Read Disclosure.
While my kids love checklists, they also enjoy following
everything in order. That means that if
Math is the first thing on their routine chart, that is what they want to do
first, even if they still need to brush their teeth and get dressed for the
day.
I noticed that our old routine charts were no longer
working, and realized I needed to come up with some new ones for the kids to
use now that we are fully immersed in our new school year.
I have been putting off doing this for a while, because we
needed a new color printer! There is
something about printing bright and vibrant colors that encourage our kids to
complete their work and move on with the day – this is both for any homeschool
work that we print off from the internet (there is a lot), and then also
putting together our chore charts and school schedule charts.
When I found out that HP had a new all-in-one printer that
is affordable and comes in three beautiful and vibrant colors, I knew that I
met my new printer!
I let Emma pick the color – and of course she chose purple.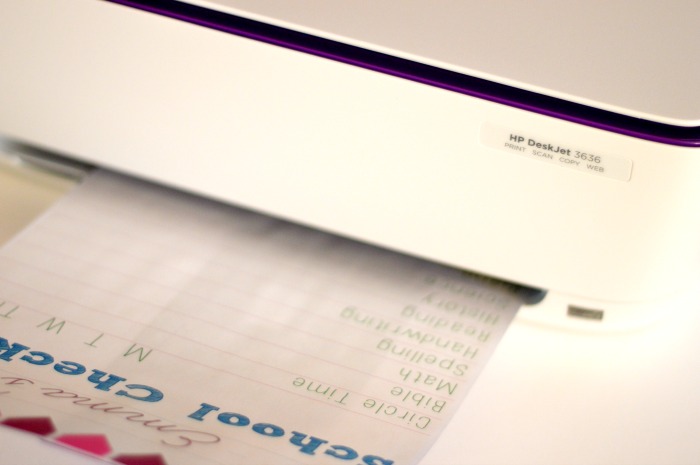 I love that it has an easy mobile option. It seems like half of the items I want to
print I find on Pinterest on my phone, and then to have the ability to print
right from my phone to the printer is awesome.
The fact that it also has the ability to print twice as many pages with
Original HP high-yield ink definitely was a huge selling point. There is nothing worse than wanting to print
out something and to be out of ink even if you think you just recently replaced
it! Another feature that I love – quiet
mode. For some reason whenever I use a
printer, it wakes Lucy up from her naps…and that is never a good thing in my
home.
Back to our new routine schedule, the first step to creating
our new routine was to list out everything that we need to do in the week. Now, I know that I could print out a new
routine chart each day, but I find that having one each week is more reasonable
for us. I am able to keep them to help
with my record keeping at the end of the month, and four or five sheets is much
easier to manage than twenty-five.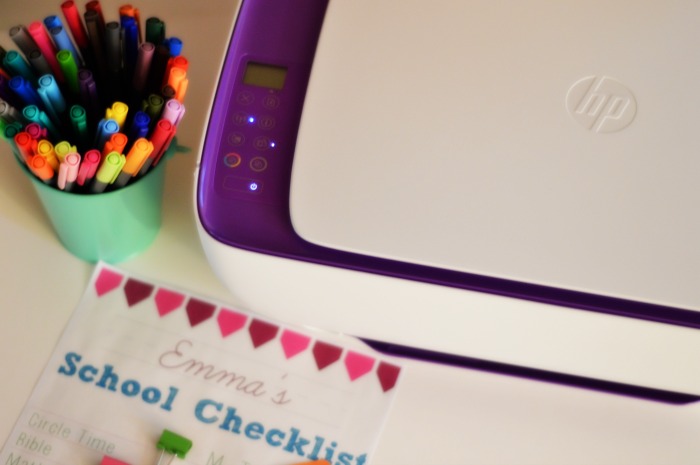 I like to have two separate routine schedules, one that is
mainly home, and one that is school. For
example, our school checklist is really simple, it lists out all of the main
subject areas that we cover each day. I
had to add a couple different subjects for Emma that we haven't done thus far,
and also Jack has some new items now that he is in first grade. And then on our regular home routine
checklist – I have a line item called "school" which designates time to move
over to the school check list.
It sounds a little complicated, but trust me, it is not!
Without further ado, here is Emma's new routine checklist for
this fall.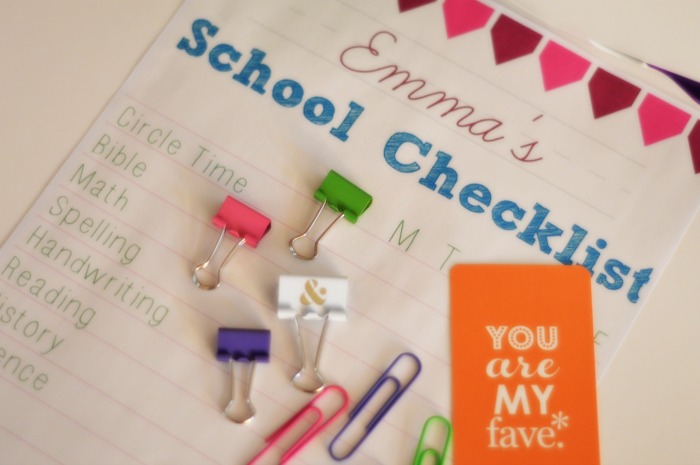 Adding in the extra subjects to the checklist was important because I like Emma to know exactly what she is accomplishing during the week. It helps her need for "school at home" as much as her ability to separate from school because she is accomplishing so much, and she deserves a break!
Now, obviously not all of my readers are homeschoolers, so I
decided to make a little printable for you all to use for your own school checklist. I left it blank, because I feel like every
family is different. You can put your
morning before-school routine here, or list out morning and afternoon school
to-dos. Or you can use it for homeschool
subjects. Whatever you prefer. Just click here and it will bring you to
a downloadable PDF file for your use!
Do your kids love
checklists as much as mine? What type of
routine do you have for your kids?