The Why and How for Outsourcing Homeschool
Thank you to Teaching Textbooks 3.0 for sponsoring this post. As always all opinions are my own!
Outsourcing homeschool is not something that most homeschoolers immediately think of when they make the decision to homeschool. Isn't the reason we have chosen to homeschool so that WE can teach our kids? Well, yes, that may be what you think at the beginning of your homeschool journey. However, as we move through our homeschool journey, we realize that we cannot teach our kids everything. Not only can we not teach our kids everything, but there are also subjects we may not want to teach them at all. Math is one of those subjects.
One thing that I have learned over the past several years of homeschooling is that I can only teach so many subjects to my kids. If you are trying to teach them every single subject, as well as character training, and parenting in general, you will run into issues. That isn't to say that you aren't good at teaching a particular subject. Instead, what happens is that your child can only handle so much instruction from you. This is where outsourcing homeschool comes in.
Why Outsourcing Homeschool Makes Sense
Homeschooling is hard. There is no denying that! When you have a child's entire education in front of you, it is daunting! But, it doesn't have to be. When your kids are little, teaching them is easy. They want to absorb everything from you. But, as they grow, it starts to become more difficult. Why? Because they don't want to listen to you for every single thing. That is a unique challenge of homeschooling. Not only are you the parent, but you are also the teacher. The lines blur. That isn't a bad thing, but obviously, you will butt heads with your kids. Outsourcing homeschool is one way to alleviate some of that stress.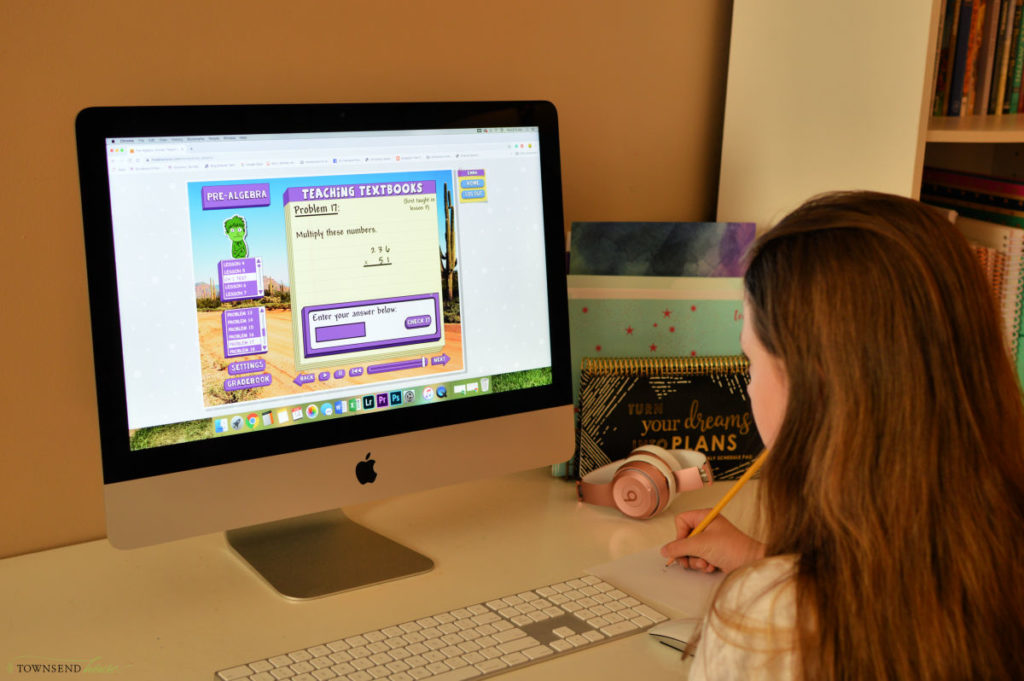 When my kids are in classes with other teachers, Sunday School, for instance, the teacher raves about how well behaved and helpful they are. Now, there are times that I will also rave about how well behaved and helpful they are, but there are other times that it isn't the case.
If your kids are currently hitting a wall with you in a particular subject, finding an alternative is important. Outsourcing homeschool subjects is an easy way to do this.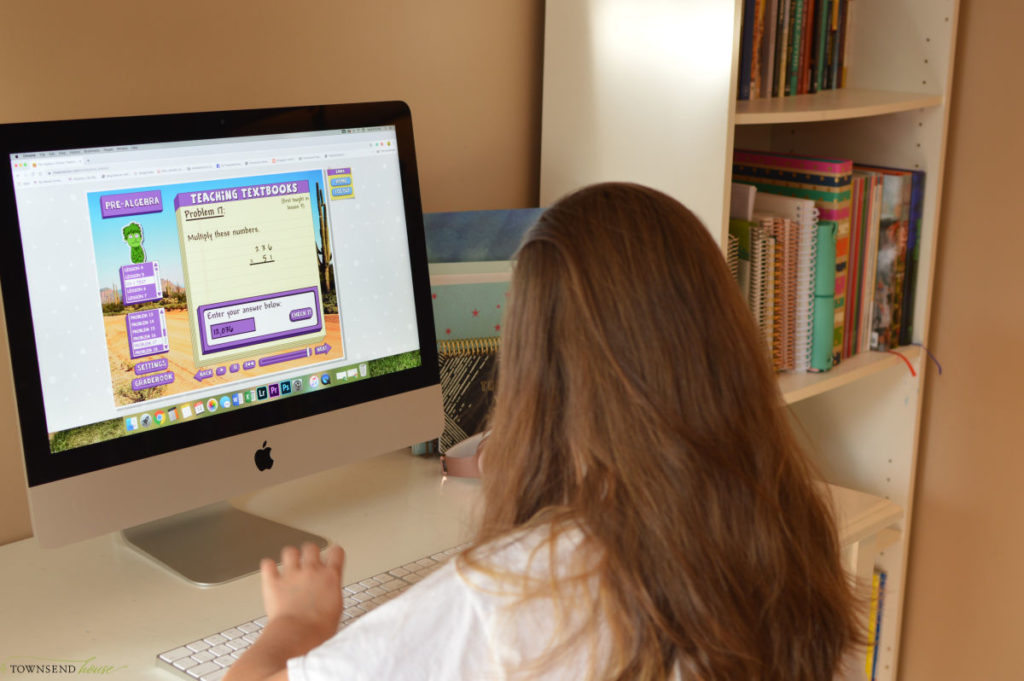 Bad Attitudes
Inevitably it happens. Your kids are all fighting constantly, and you cannot seem to get through any subjects, let alone one. Instead of throwing in the towel, or trying to figure out what you are doing wrong, perhaps the issue is that you are the only authority figure, and they need someone else. Someone else that can show them what they are supposed to be doing in a particular subject.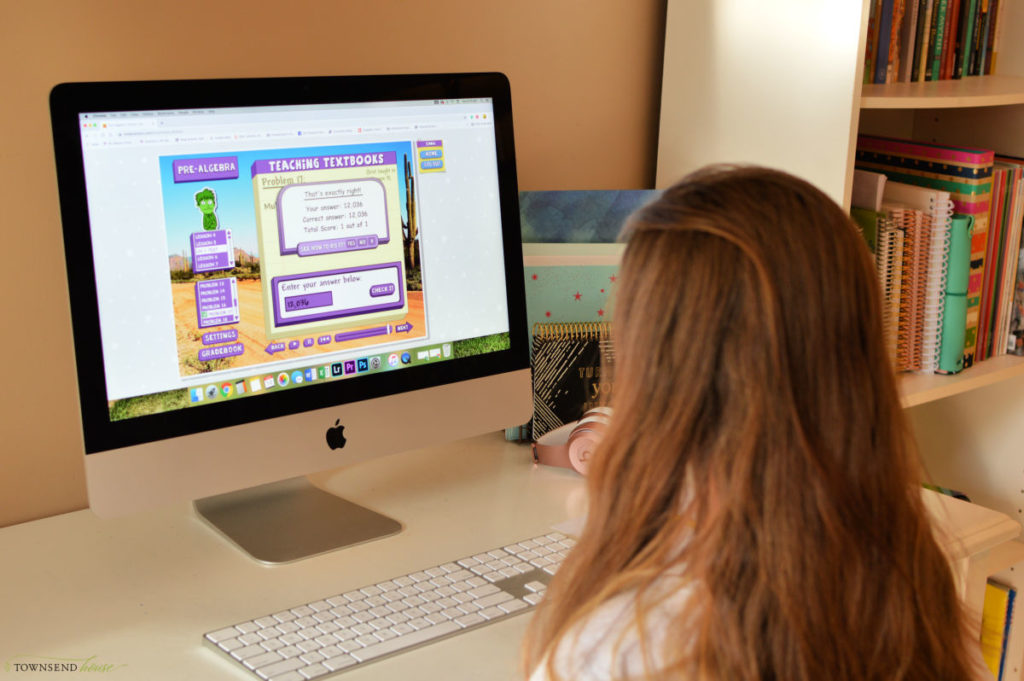 It is amazing what a little space can do.
When your child has another teacher besides you, someone else to lean on, it can improve the time you spend with your child the rest of the time.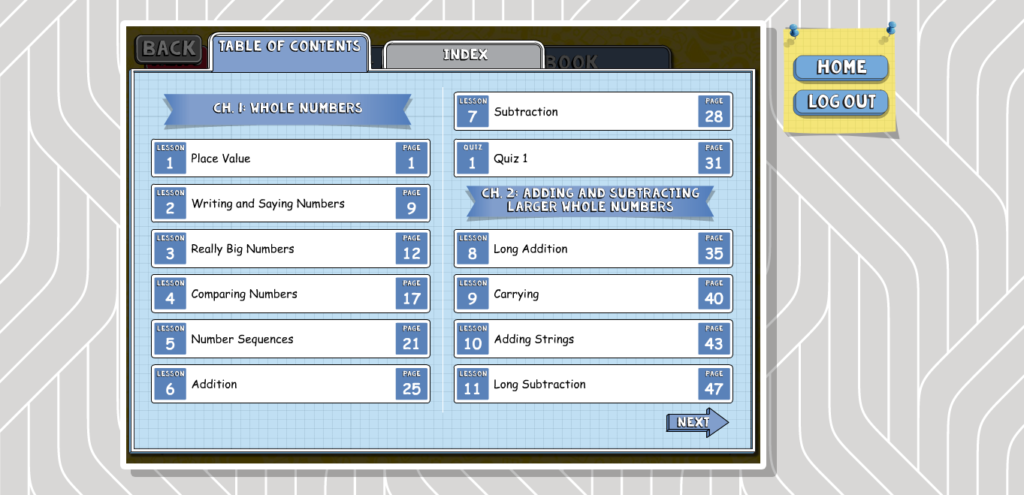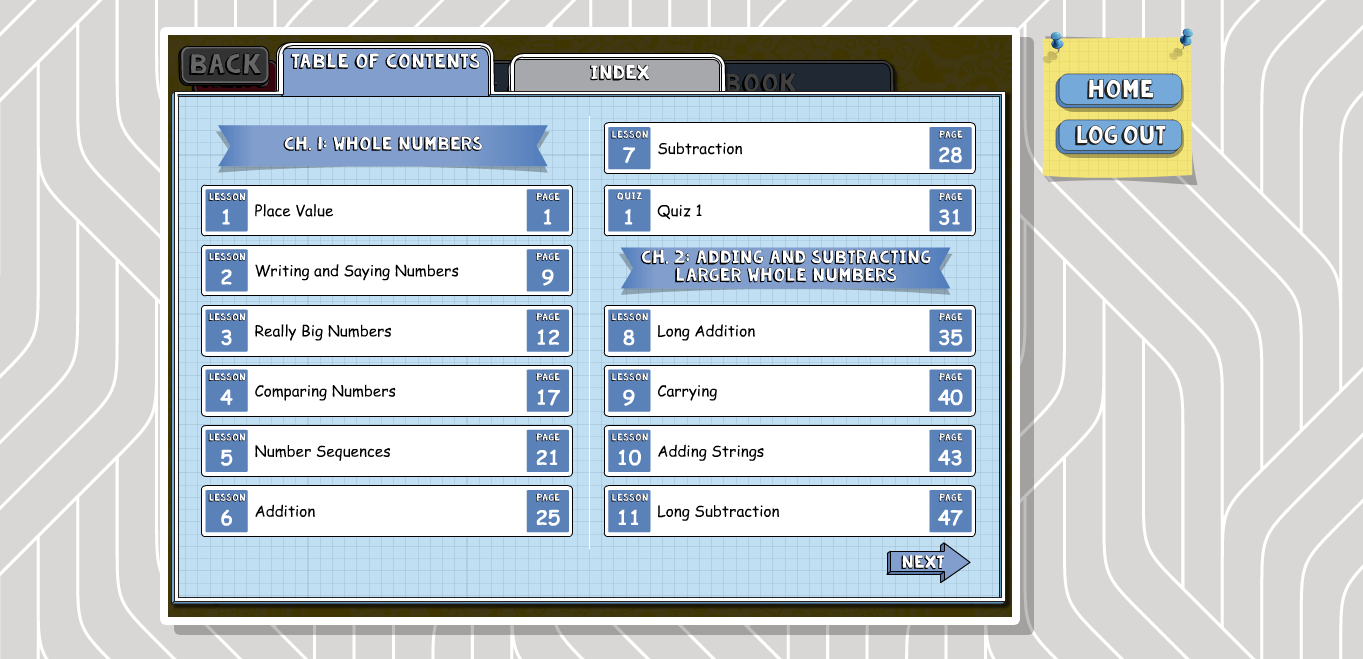 The Stress of Teaching an Unfamiliar Subject
One of the biggest concerns that most people have when homeschooling is math. Either they were not good at math, or they were good at it but hated it. This is a very good reason to outsource math. You don't want your child to grow up to hate math. Or to hate any subject! You want it to be fun for the kids, and to encourage them to grow even if it is a difficult subject to master.
That stress of teaching subjects that were difficult for us when we were in school is scary. What if we pass that onto our own kids?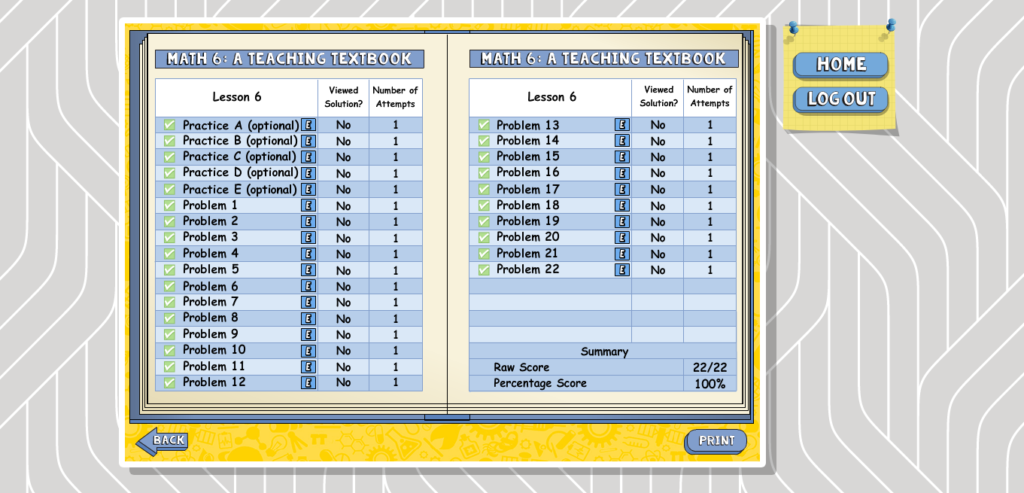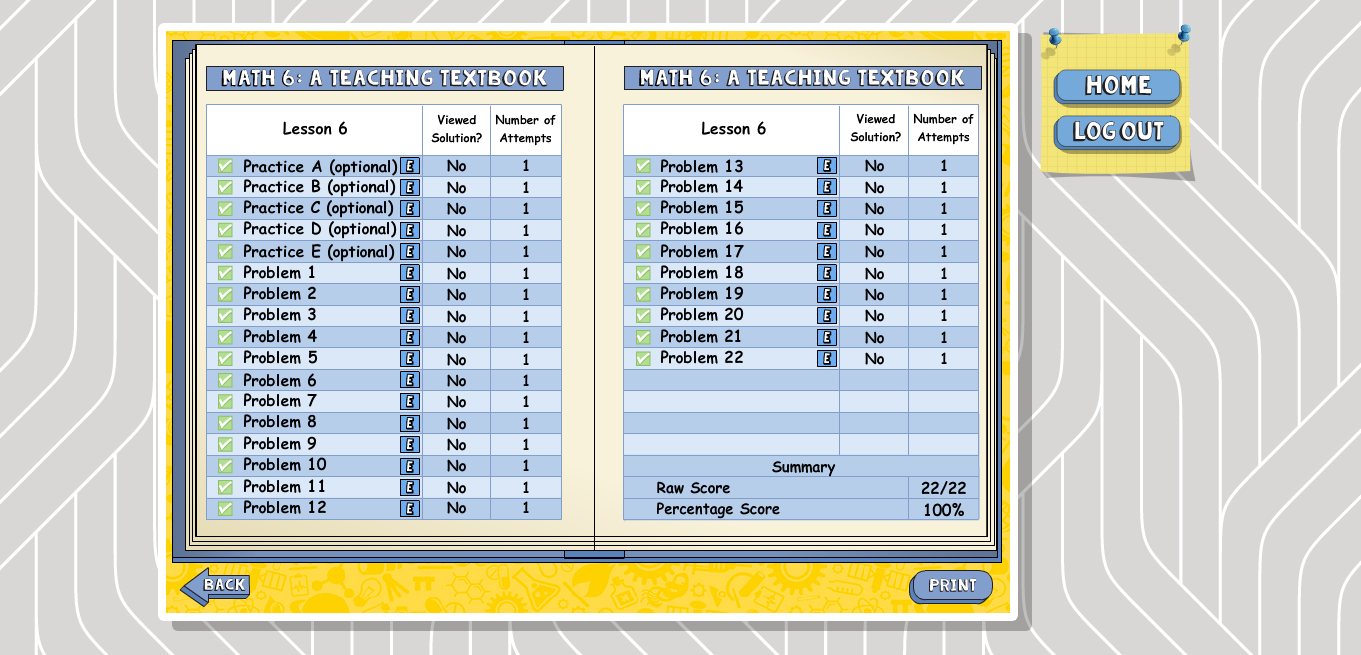 Outsourcing Homeschool Subjects
What I ran into in my own homeschool was teaching a subject that I actually love and excel at. Math. Yes, I said it. I love math and have for as long as I remember. You always read about how people are worried about teaching math. I knew I wouldn't run into that problem because I love and understand math. No problems there! Imagine my surprise when math was NOT the favorite subject of my kids. How could that be possible? This is where Teaching Textbooks 3.0 comes in.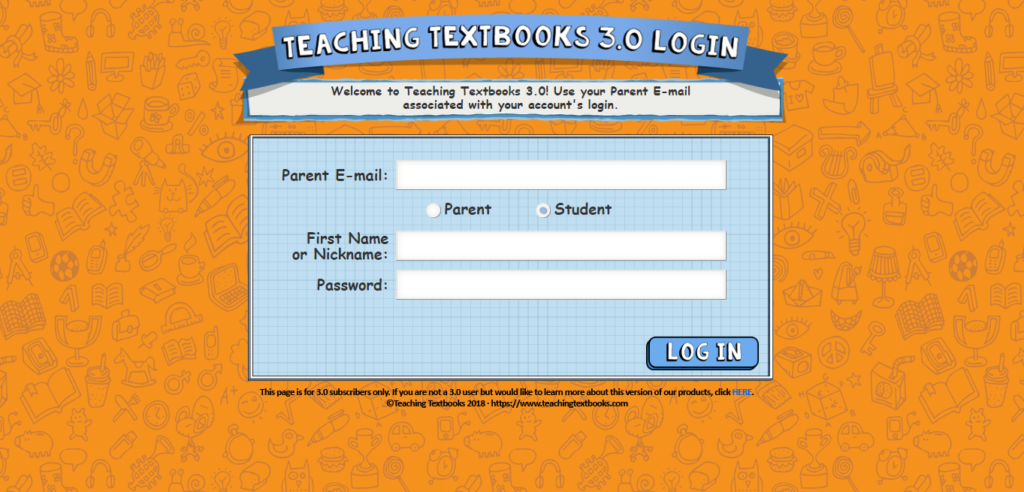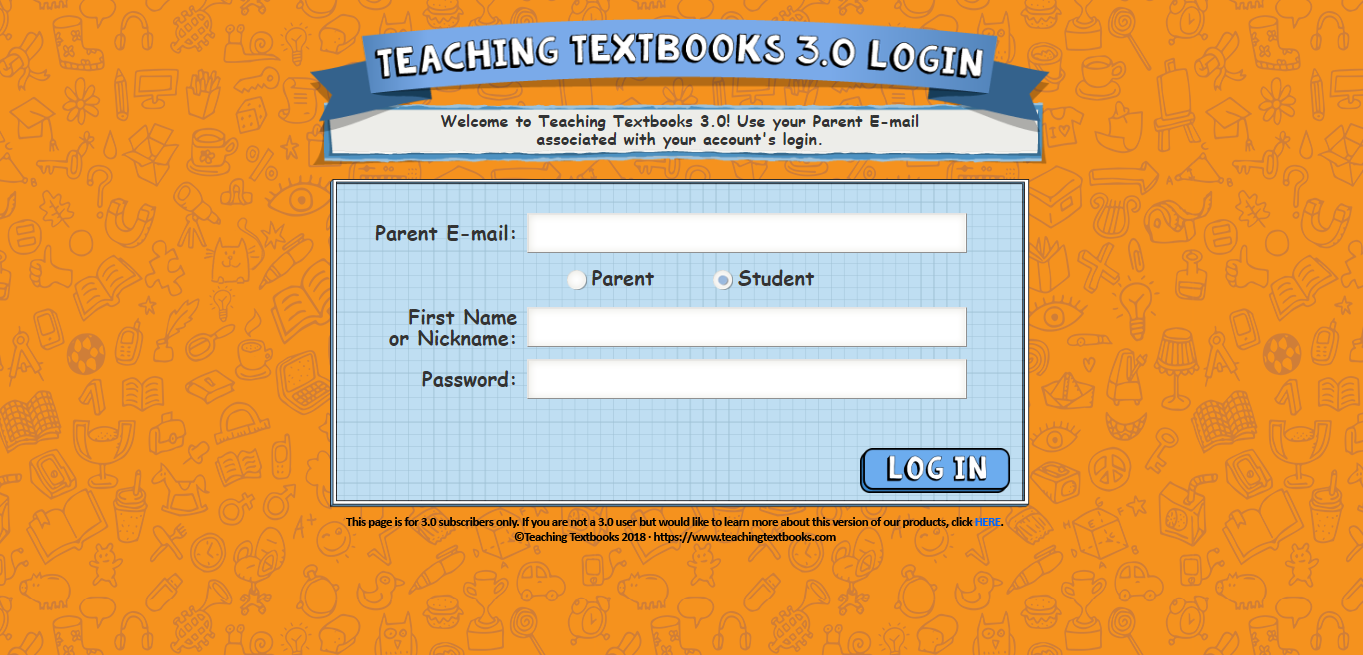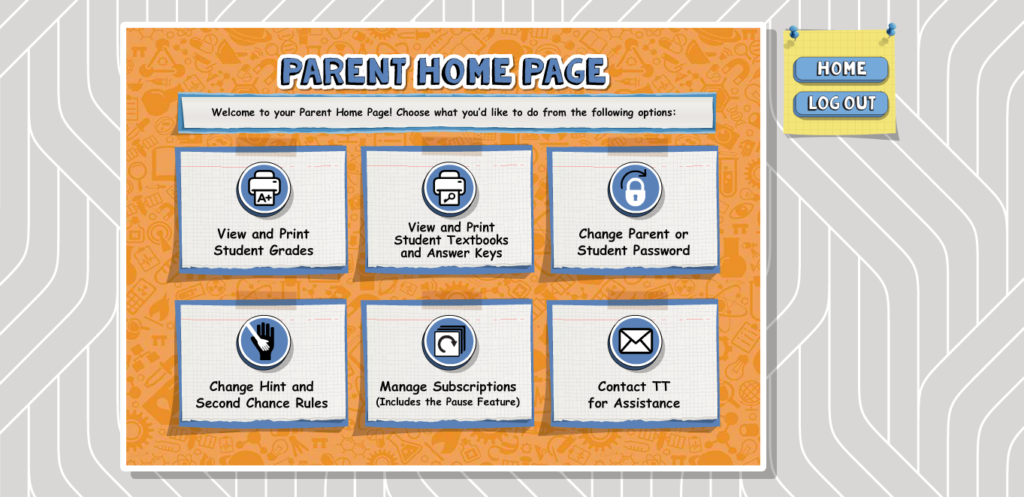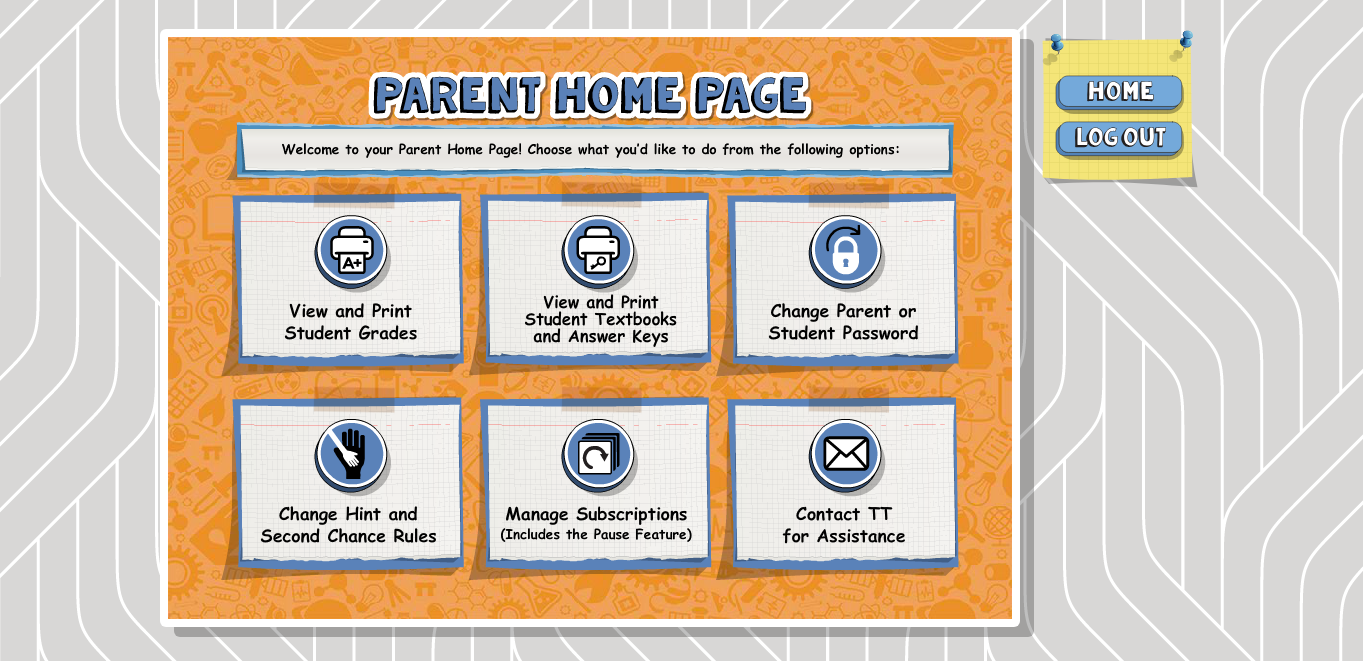 I noticed that I would assume my kids could easily connect the dots for some of the simpler years of math. They are quite good at math, but my assumptions of perfection and ease of understanding were not helping my kids have a positive experience with math. Why were we constantly butting heads? I didn't think that I was expecting too much, but when I would constantly go over a concept, I would get frustrated. Then my kids would get frustrated.
When my son first tried Teaching Textbooks 3.0 last year, it was like a lightbulb went off for him. He declared that it was a subject he now loved, and not just tolerated. He is very much into computer programming and knows that he needs a strong math background in order to do what he wants to do when he grows up. So he would begrudgingly do math daily but never enjoy it. Once he started Teaching Textbooks, it made math fun for him. Something that he enjoyed.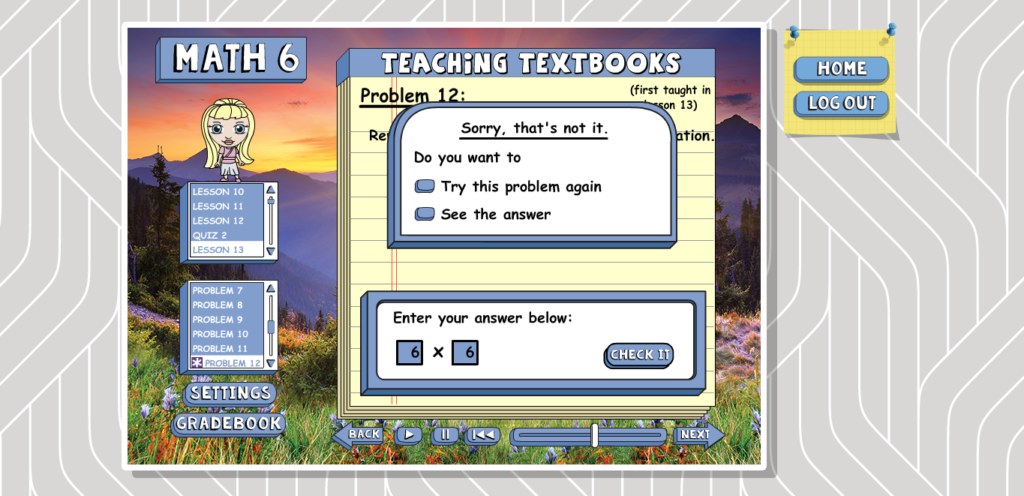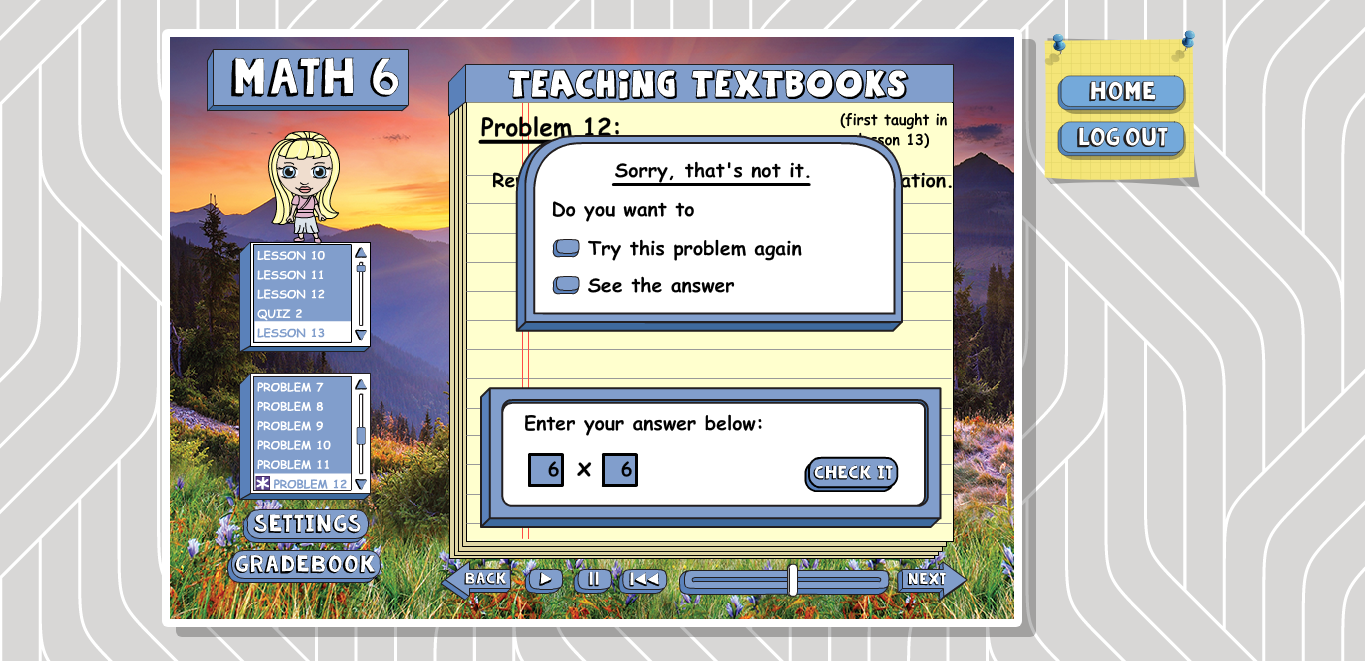 Outsourcing Homeschool with Teaching Textbooks
Outsourcing homeschool math was such a stress reliever for me. Teaching Textbooks 3.0 is an online homeschool curriculum. Each lesson has a lecture as well as practice problems and then regular problems. Everything is graded automatically and the kids are able to login to their gradebook to see how they are doing. On the backend, parents have the ability to see grades, see which problems the child struggled with, change settings for second-chance guesses and hints.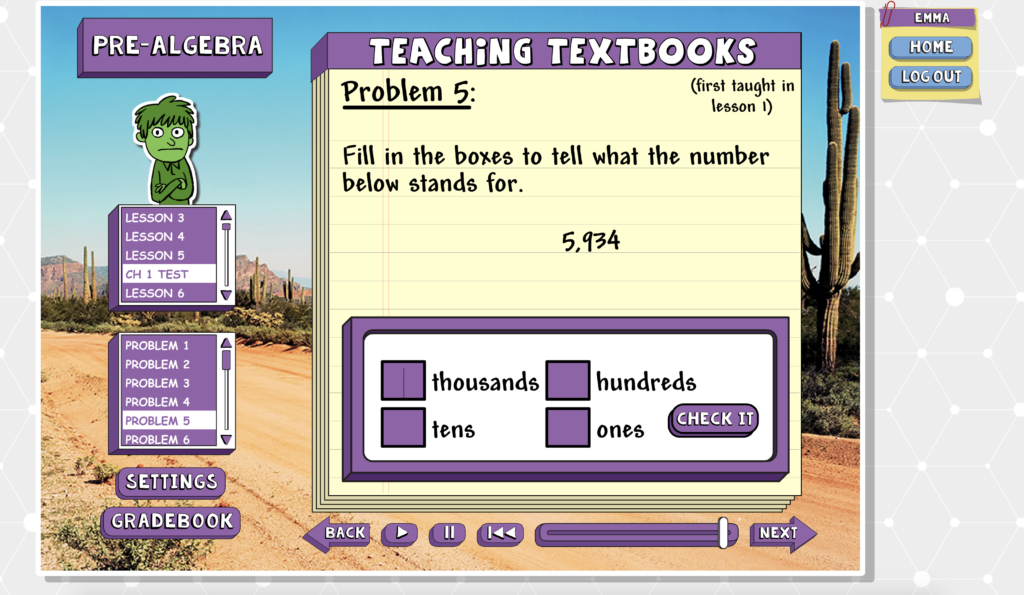 If your child struggles with a particular concept, or if they are struggling with certain problems within the lesson, you are able to go back and listen to the lecture again. Each problem also will have the complete solution and explanation so that your child can see exactly where they were making the mistake.
When my kids started using Teaching Textbooks, we were able to get through math so much easier. It was no longer slogging through each math lesson. Instead, they were able to quickly complete each lesson and move onto the next thing on their list for their school day. Taking away the tears was such a big deal in our day-to-day. It allowed us to bring more joy back into our homeschool instead of constantly hitting a wall.
Teaching Textbooks 3.0 Free Trial
When you outsource a portion of your homeschool, you want to make sure that it lines up with your child's skill level. Teaching Textbooks offers an amazing free trial offer of the first 15 lessons in each level. There are no limits on the free trial. If your child takes the placement test, does the first 15 lessons of a particular level and then you decide you might want to try a different level, that is totally fine. One of the benefits of the free trial is that all of your progress is saved. When you start your subscription for a specific level, the information from your free trial will transfer over.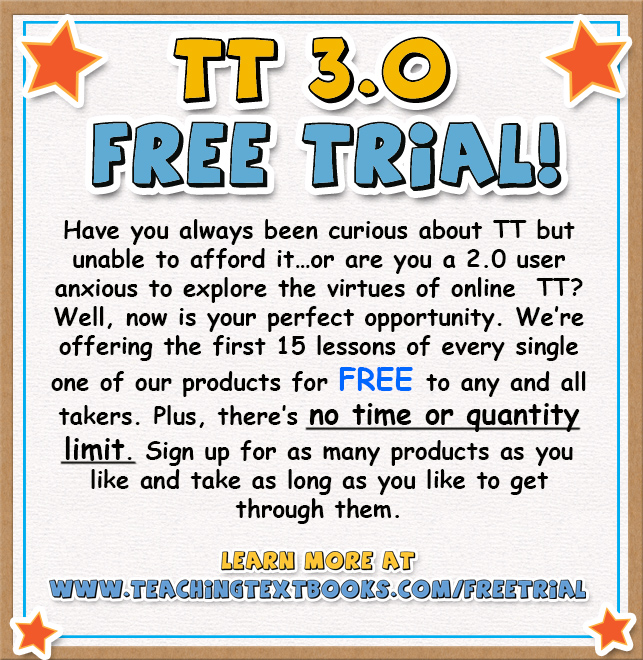 The Bottom Line on Outsourcing Homeschool
You decided to homeschool for a reason. The reason was not to struggle and slog through teaching a particular subject. You need to take the help when you can for certain subjects, and it is OK to get that outside help. Remember that you are designing an individualized education for your specific child. It isn't about one size fits all. Instead, you are able to take help where you need it, and excel in the areas that you easily can teach.
Teaching Textbooks 3.0 is a great resource for help with math. Don't be afraid to try something new, especially if you are struggling. Outsourcing part of your homeschool is not meant to take away the homeschooling experience, instead, it is meant to make your homeschooling experience better!
What area have you struggled with and considered outsourcing?