It is that time of year! Advent. What a wonderful season of preparation for the celebration of the birth of Jesus.


I remember when I was little being so excited to open the little door on the calendar and eat the little bit of chocolate that came with it. I obviously wanted my kids to have an understanding of Advent, and I also wanted it to be a fun little tradition just the same as my brother and I experienced when we were little.


What I ended up with were Advent Bags. This is essentially the same thing as the little calendars that you see in the stores.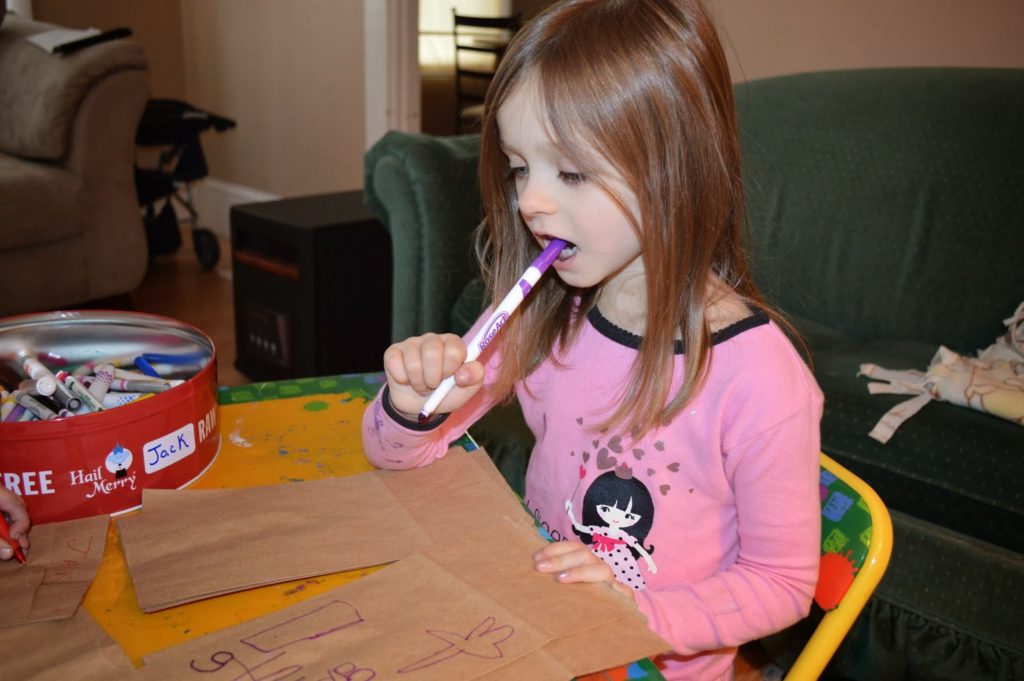 Emma decorating last year's bags


Starting earlier in the fall I give the kids brown paper lunch bags to start decorating. It helps them practice writing their names, drawing pictures, writing numbers – I like to sneak in school whenever I can!


Then once all the bags are decorated, I put verses, a little toy, and a little chocolate in the bag. The toys are little trinkets. This year I spent a lot of time at Target's Dollar Spot to find items to put in their bags. They are heavily book/puzzle/craft related this year.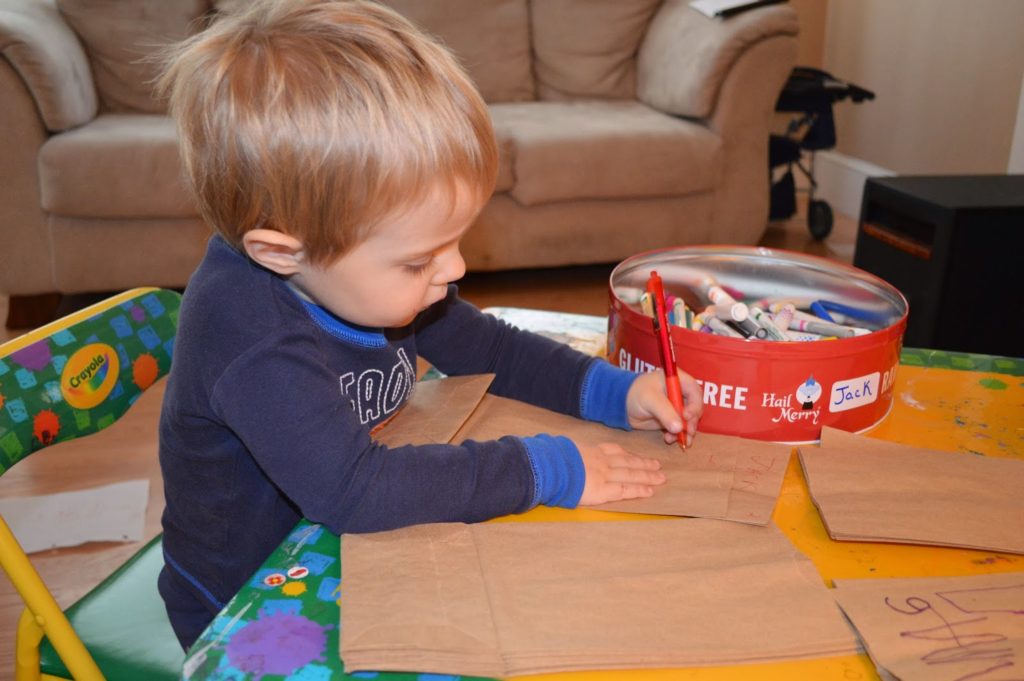 Jack decorating last year's bags


Every morning they come downstairs and are excited about opening their Advent Bags.


It gives me a chance to sit down with them and discuss Advent a little more fully as well because they are so excited about the toy, they tend to sit still for longer so we can discuss what each verse means and if they have any questions.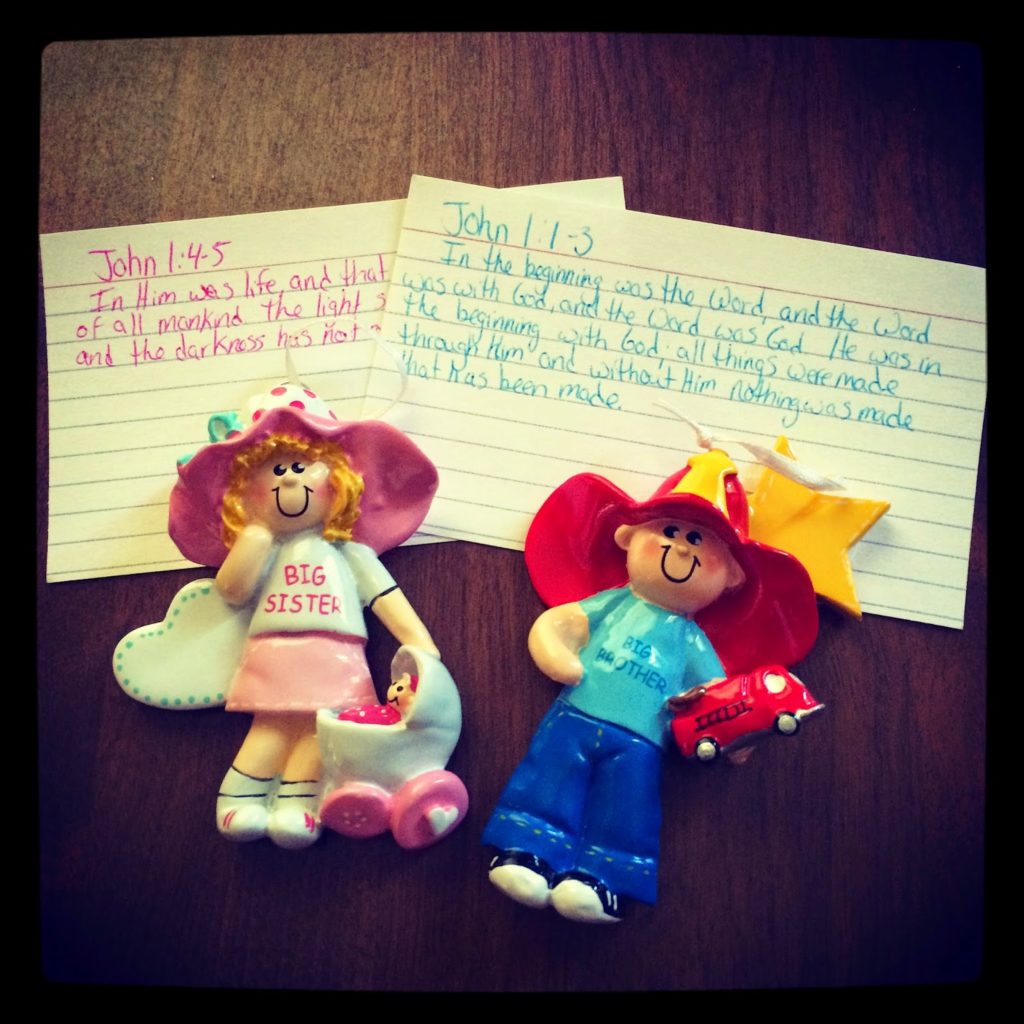 The kids' ornaments for this year, from our trip to StoryLand


I love to share this time with my kids! It is a routine that we have easily come into during this wonderful celebratory season! The kids come down in good moods every day, and that makes me happy!


What traditions do you have for Advent? Or for the Christmas season in general?


Linking up at One Project at a Time