At the beginning of November, I talked about taking a long homeschooling break between Thanksgiving and Christmas. And I am incredibly glad that I took that time, both for myself and my kids. Instead of spending days trying to make sure that we got in everything on my school list, we spent our days doing crafts, baking, reading Christmas stories and general merry making. Now, from this small sampling of what we were doing, it is clear that we didn't completely stop doing school – just stopped more of the formal lessons. I think that it worked well for us, and I plan to do this again next year.
However, now we are starting a brand new year! 2013 is here, and we have a lot of work to do going forward. This past week we have all been sick, so the kids have been resting. But, in my free time, I have been re-organizing the school room. Now, we don't necessarily do all of our schooling in this room, but it is where I store all of the school books, supplies, etc. It is also the room that had our Christmas Tree in it this year.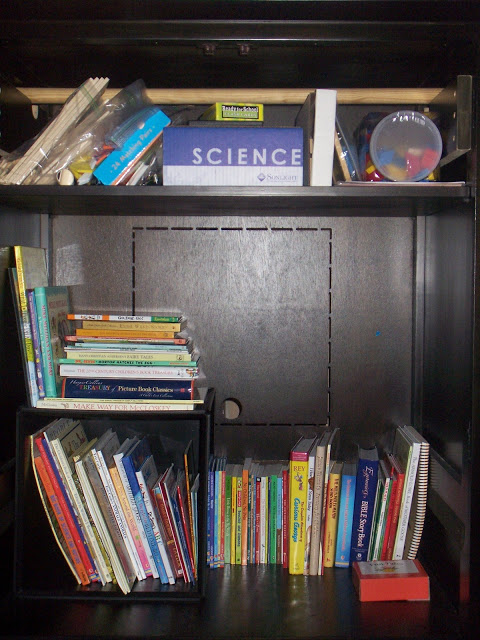 After I took the tree down, I was left with a blank canvas again. I love to move my furniture around, which I have
talked about before
, and so this past week I have been doing just that. I decided to move my desk and also the
awesome table Matt built me last year
into the school room. We have a dining room that is being used as a library at the moment, and my desk was in there, however, we have that room blocked off to save on heat, so I don't go in there very often. This also means that when it starts to get warm out, I will probably move my desk again!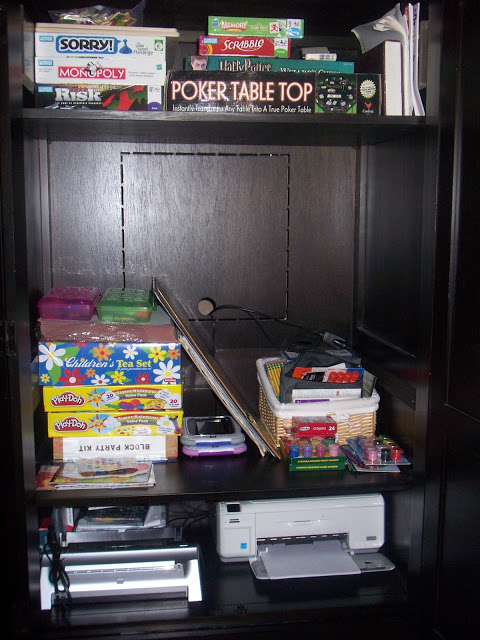 Having the opportunity to "freshen up" the space is really important for me, and for the kids as well. It keeps things new, and seems to help keep our energy up. Plus, with the new toys that made their way to our home this Christmas season, we needed to move some stuff around.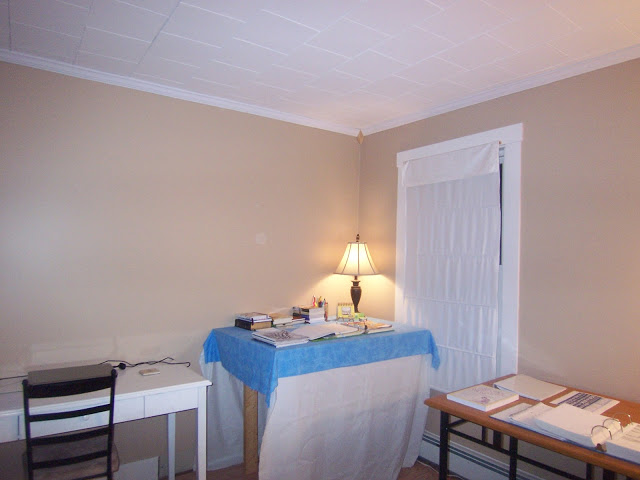 Due to everyone still being sick, I am not completely done organizing everything, nor have we started school again yet! But, I think that once everything is put in its place we will be ready to go! I have a lot of exciting projects planned for us, and I also have some new books to read in order to help me continue to adjust our schooling style to fit my kids. Because what is the point of homeschooling if I can't customize it to my individual children?!
Do you do anything special at the turn of the year for your homeschool? Did you take a break for the holidays? Do you ease back into school, or jump in with both feet?
Linking up at the Hip Homeschool Hop, One Project at a Time