Summer is in full swing here, complete with hot and humid
weather, sprinklers, running around outside, going for walks, and enjoying
life.
My cooking inspiration has completely fallen off. I think that happens in the summer. It is hot, who wants to cook.
Because of that I have been trying to make some salads to
have on hand. I'm sure I'm not the only
one!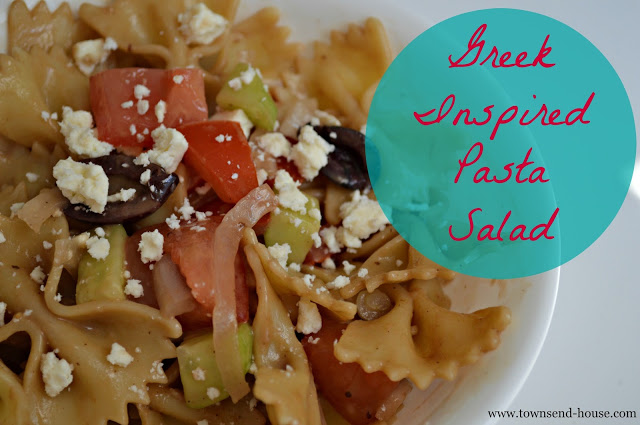 Having food on hand that we can just grab out of the fridge
makes my life so much easier – not only in the summer. I feel like a little bit of effort on the
weekend helps my weeks become a little easier in the kitchen.
This week I have been all about Kalamata olives. My kids love them, and so do I. Because of that, I thought a little Greek
Inspired Pasta Salad would be perfect for us.
Greek Inspired Pasta
Salad
2 tomatoes seeded and
chopped
1/2 of an onion thinly
sliced
1 seedless cucumber
peeled and chopped
2/3 of a bottle of
Annie's Naturals Organic Balsamic Vinaigrette
1/2 cup Kalamata
olives chopped
Boil the pasta in
salted water. Cool pasta. Add veggies, olives, and dressing. Top with feta cheese before serving.
This unfortunately didn't last us nearly as long as I had
hoped. The kids devoured it. Sometimes it is hit or miss on my salads with
the kids. They love a vegetable salad,
but pasta salads seem to be yes some days and no other days. I'm happy that this one was a hit, because I
absolutely loved it and want to make it again.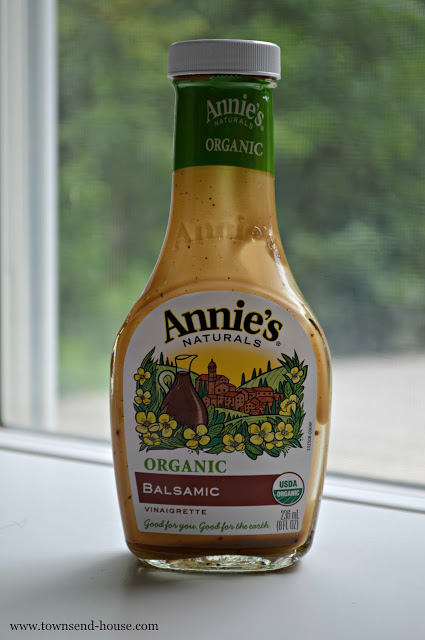 I bought that Annie's Naturals salad dressing on a whim, and
it was delicious! Sometimes I find that
a premade balsamic vinaigrette can be either too sweet or too tart, but this
one was perfect.
My kids did not like the feta cheese, and so eat theirs
without it, but I love feta. And right
now we can buy it at the farmers' market.
I also think that red onion would be great in this, but all I had on
hand were sweet onions, so that is what we used.
What is your favorite
summer salad recipe?