I am a big advocate of schooling all year long. I know that it sounds mean, and there are
definitely times that we take breaks (everyone needs a break!), but it is what
works for us for right now. I bet that
you school all year and you don't even know it.
If you bring your kids on educational trips to museums during the
summer, that is school, nature exploration, that is school, workbooks in the
summer, reading to your children. All
learning, all the time!
Every year we have a definite "start" date for school
though. Typically this is after Labor
Day for us. I like to get out every bit
of summer weather we can.
However, this year, I have decided to start school early;
this week to be exact, the first week in August. It seems completely un-natural to me.
Why are we starting so early? Well, with the addition of a new little one
at the end of October, and our usual desire to take off between Thanksgiving
and Christmas, I figured we should get the ball rolling with more of our formal
schooling, earlier.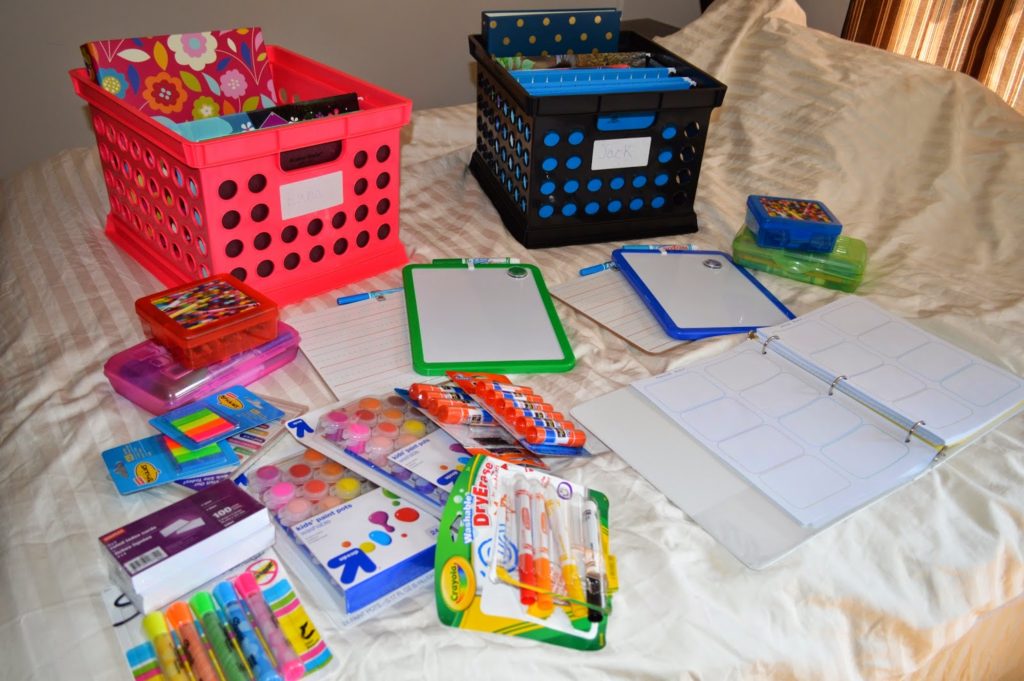 The kids seem to be ok with it. I think because they are still very little,
and enjoy the school that we do during the year.
It will be a slow start.
I will still have my mother's helper here two days a
week, for a couple more weeks, so our school weeks will be shorter, but we will
get a jump on the seat work that I want to accomplish before the new baby
arrives.
I have been rushing around, trying to make sure that we have
all the supplies we need, and getting all of my planning pages done so that I
have an easier time with schooling two babes this year, in two completely
different cores.
That is why I am happy that the back-to-school sales are
already happening! While it may seem
early for some (it is awfully early to see those displays in July around here),
it has made my planning a little bit easier because I don't have to wait around
to find what I am looking for!
When do you start
school with your kids, public or homeschool?
Do you have strategies to help when a new little one comes along? I would love to hear them!
Linking up with One Project at a Time and Hip Homeschool Hop