homeschooling: one month in
I can't believe we are already a month into the new
homeschool year! Actually, it is a
little bit over a month. We are finally
falling into a better routine, and accomplishing what I hope to accomplish in a week.
It was rough at first.
I don't think any amount of planning could prepare me for moving to
schooling two children who are at different grade levels. I read as many forum posts as I could find on
homeschooling different age groups, but I think it really is a trial and error
kind of process.
The biggest problem we were having was having both kids sit
at the same time to do their seat work.
We do not spend a lot of time sitting at the table doing
writing/math, because we are primarily using a literature based approach to
homeschooling – lots of reading!
However, there is still some seat work to be done.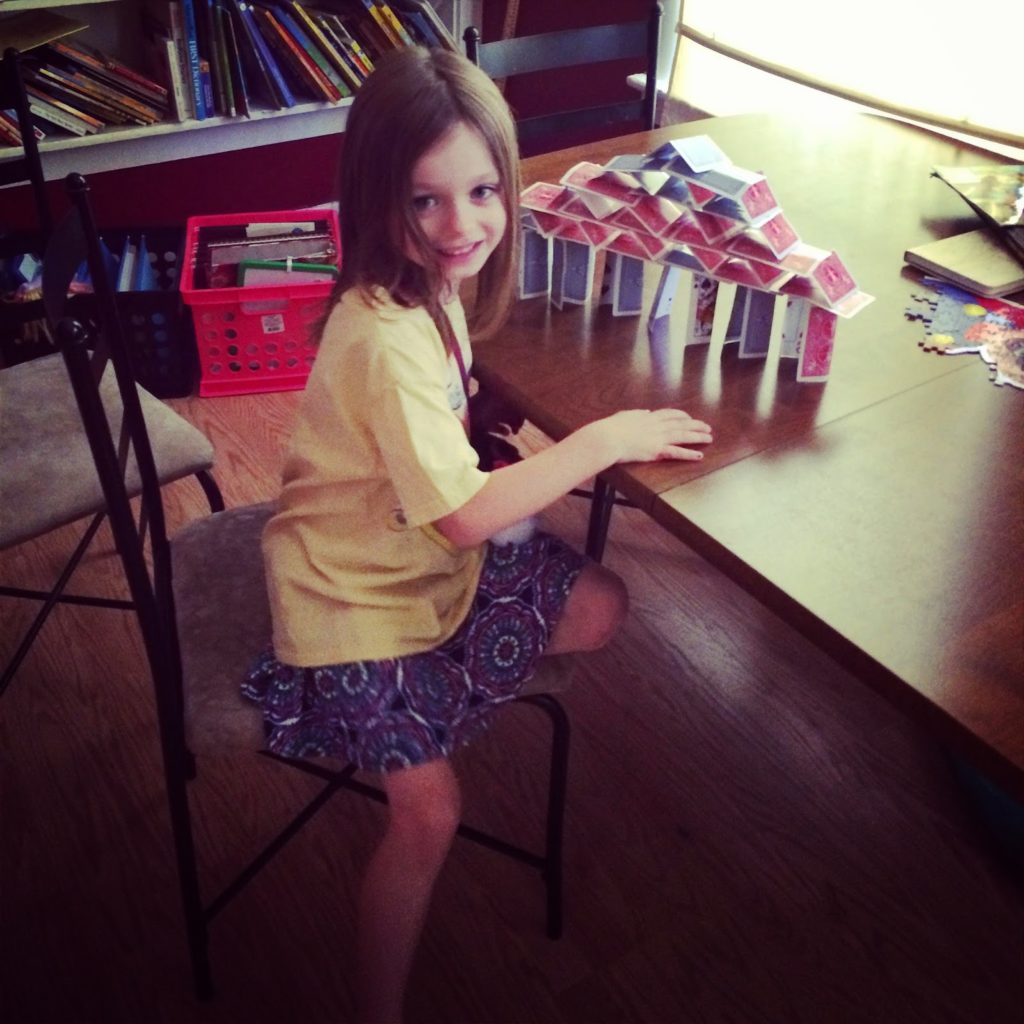 Emma realized very quickly that it was easier for her to "help"
Jack with all of his work than to work on her own stuff.


Because both children need my help, I decided
that we would need to do this work separately.
Of course the next issue that came about was "why does Jack get to play
while I am doing school?"
Let's just say that we were taking a lot of breaks in the beginning! But, now it seems like we are getting back
into a real rhythm. I think that the
cooler temperatures help. When it is 90
degrees outside with 100% humidity no one, including this very pregnant mama,
wants to do school.
We are now trying to do one "difficult" subject followed by
something fun. Emma believes that her
difficult subjects are math and reading, although she does really well in both
and rarely needs my help past the instructions on what she needs to accomplish
during that lesson. I think the fact
that it isn't creative time for her, and she has to come to an actual answer
instead of doing whatever her imagination allows, is the main issue.
It seems to be going much smoother now though. I think that working with them individually
has helped, but there are definitely still days that it is a challenge. Luckily, we are homeschooling, so we can make
adjustments as the days go on! One of
the reasons I love homeschooling so much!
What do you do when
homeschooling multiple grades? Any tips
for a newbie?