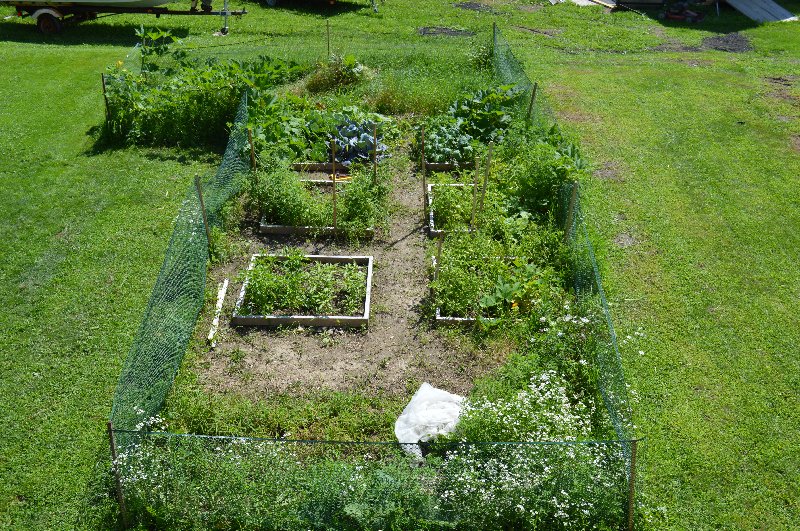 You all might be getting sick of my garden pictures at this point, but I am doing another garden post! I love to have the record for the next year of how things were doing during different weeks. We have gotten so much rain this year, that a lot of my plants are not doing well. The leaves are yellowing, and things are not ripening the way they should be. I have to say that my greens have been doing awesome though. And the pie pumpkin plant and blue hubbard squash plant that I put in the leftover manure pile – both are doing amazing! Here is my garden this week.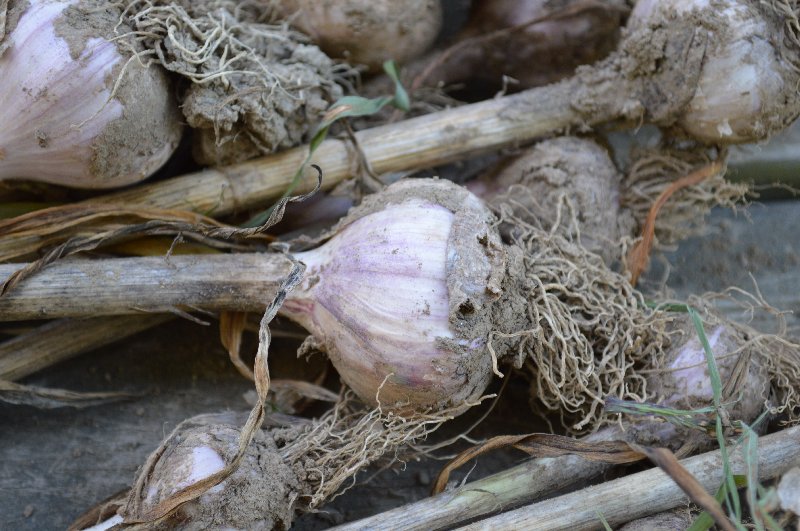 I pulled all of my garlic last week! It wasn't as large as I had hoped, but I think that the amount of rain we had in June was a contributing factor to that. I have eaten a couple heads though, and while the cloves are on the small side, it is absolutely delicious!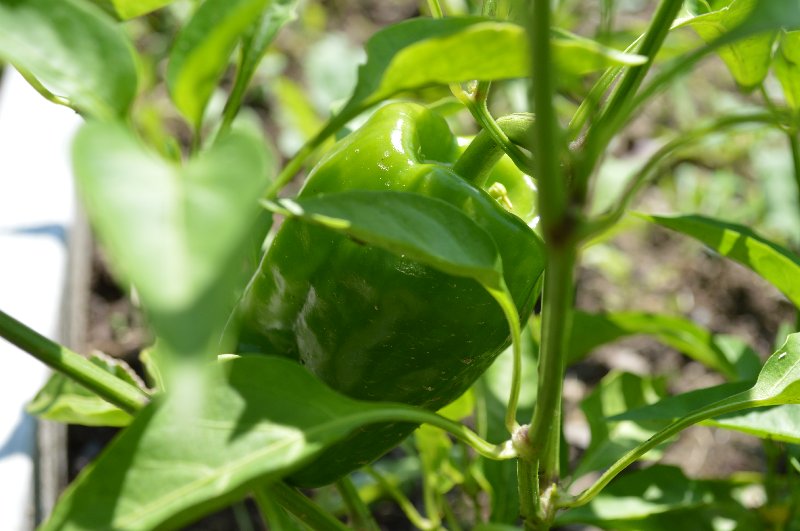 My green peppers are finally getting to a size where I can pick them! So excited to have these in my garden!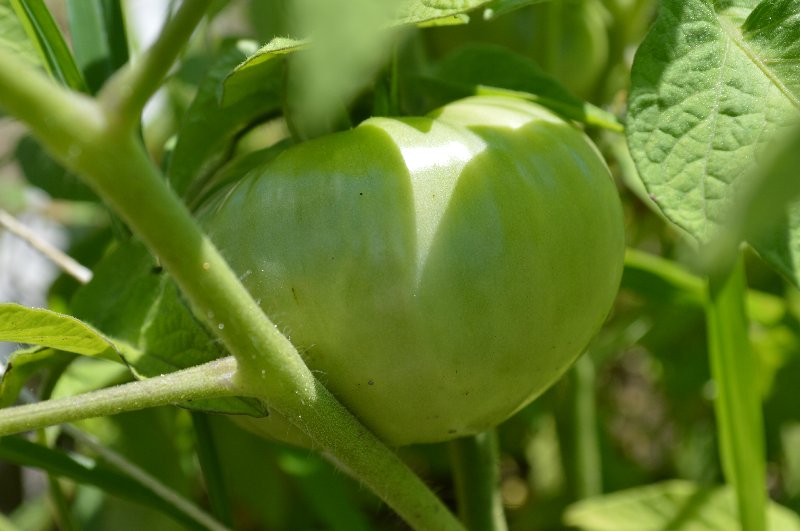 The tomatoes are still green, except my sungold cherry tomatoes. Those are starting to ripen.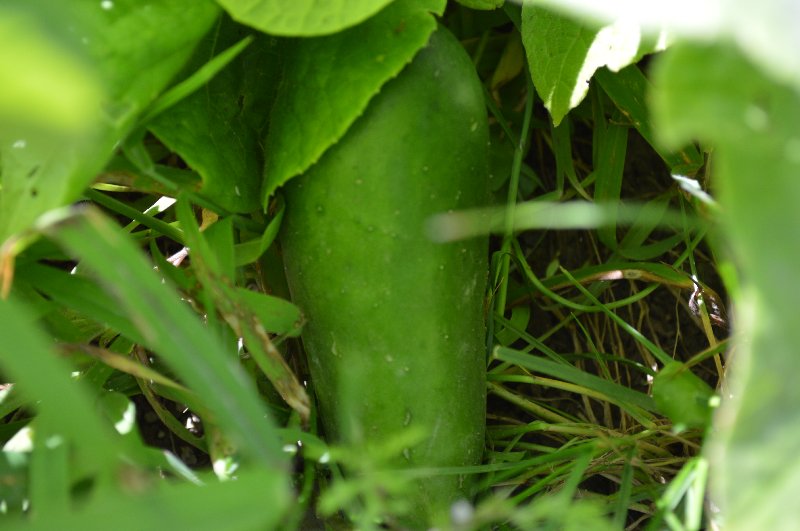 Finally getting some cucumbers (and some zucchini!). I guess the cucumber beetles didn't completely wipe me out, which is nice.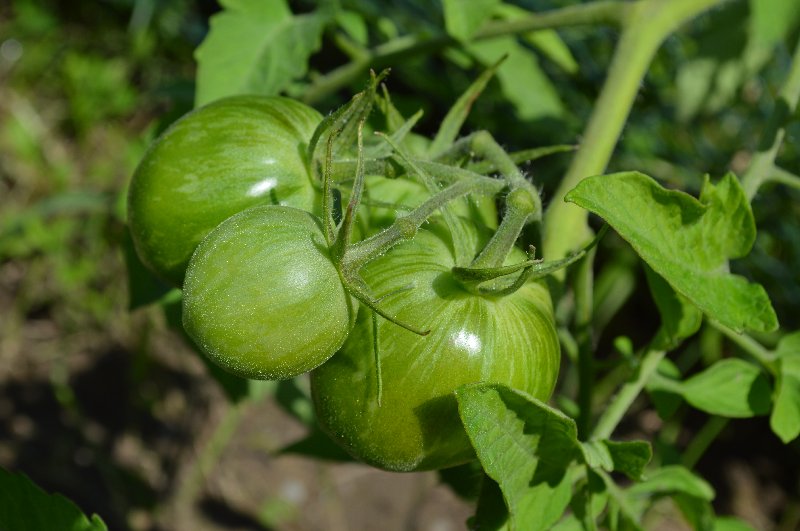 I love these green zebra tomatoes! They are so pretty, and taste delicious. Do you grow varieties that aren't typically found at the store?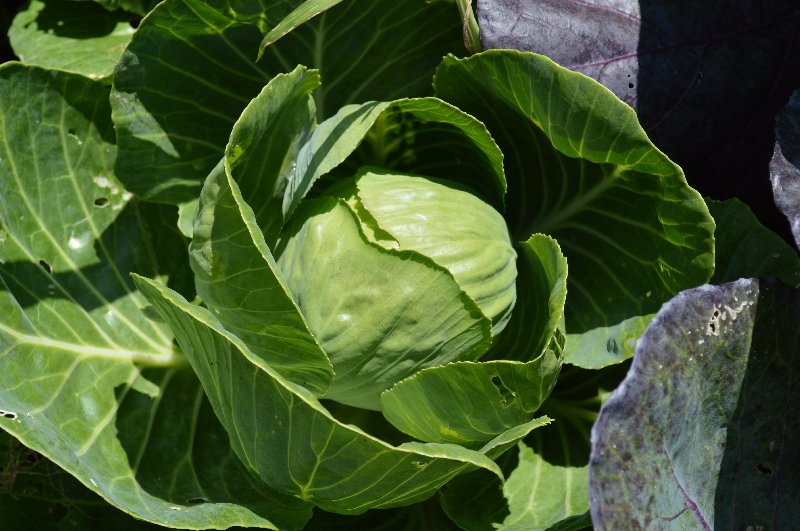 This is my "early" cabbage – although I have never grown cabbage and have no clue when I should pick these bad boys. I think I am going to wait another week or so, the heads have been forming nicely despite the many slugs that enjoy slithering around the leaves.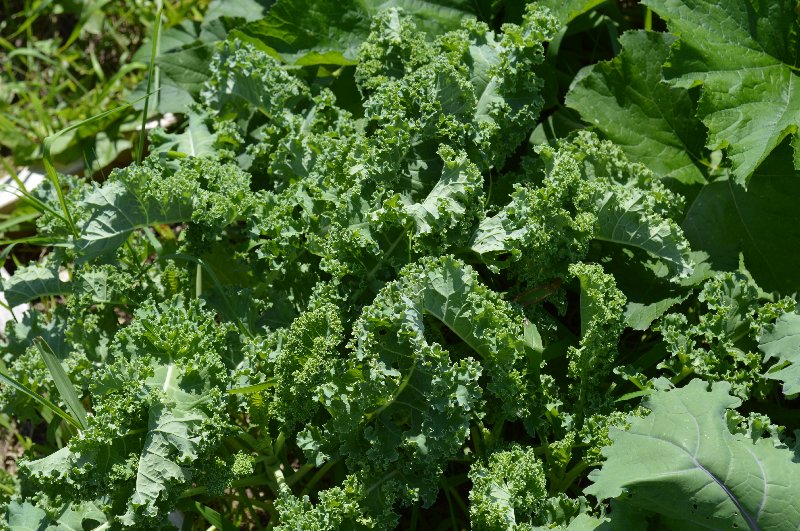 I think next year I will grow even more kale, it is the best producing plant in my garden this year! Green smoothies every day! And I think I am going to start making kale chips again since it has cooled off some.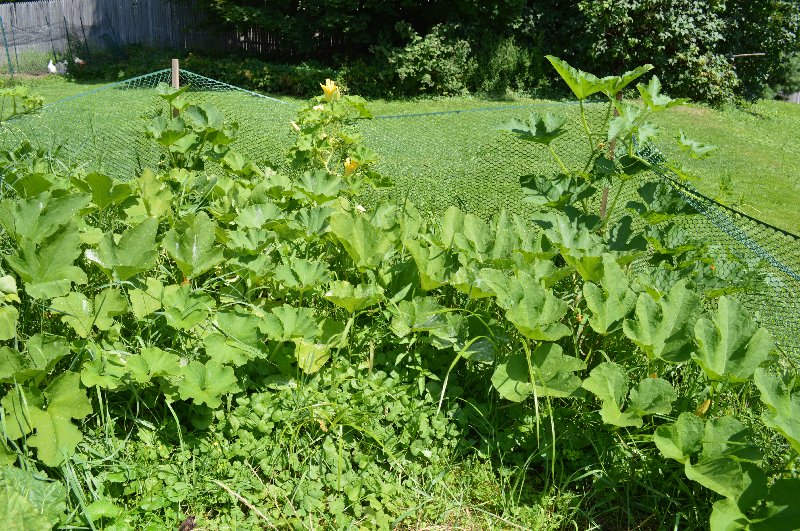 This is one pie pumpkin plant, and there is a blue hubbard squash plant behind it. It extends another 6 feet to the left of this picture…When they say you need a lot of space for winter squash, I guess they mean it!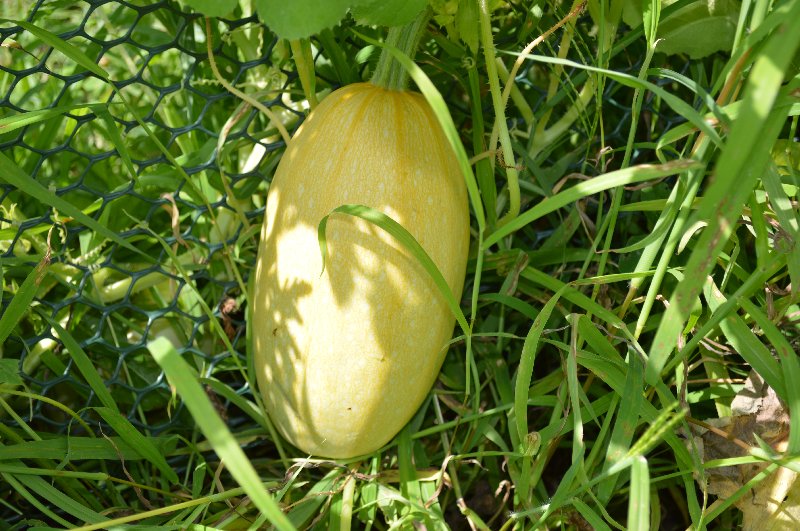 I actually have a ton of spaghetti squash growing on this one plant. And I love spaghetti squash! I grew some a few years ago, but had an unfortunate squirrel attack on all the curing squash – hopefully we can avoid that this year!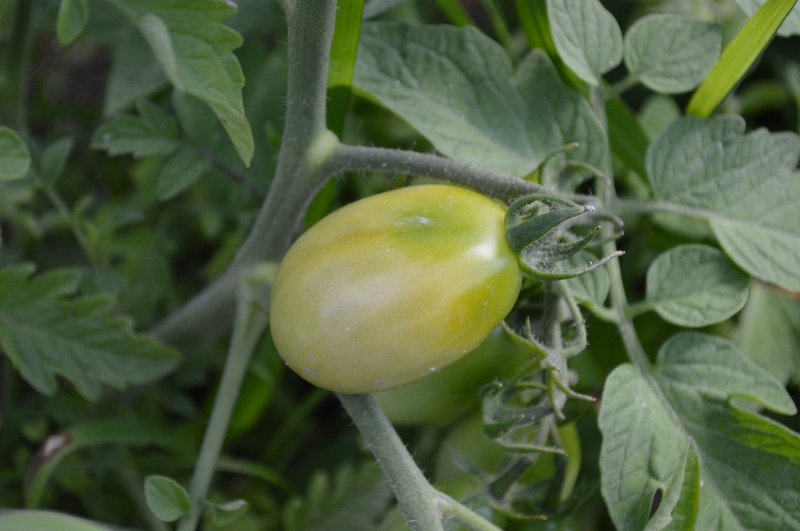 My Amish paste tomatoes are starting to ripen. I hope to get a lot for canning this year!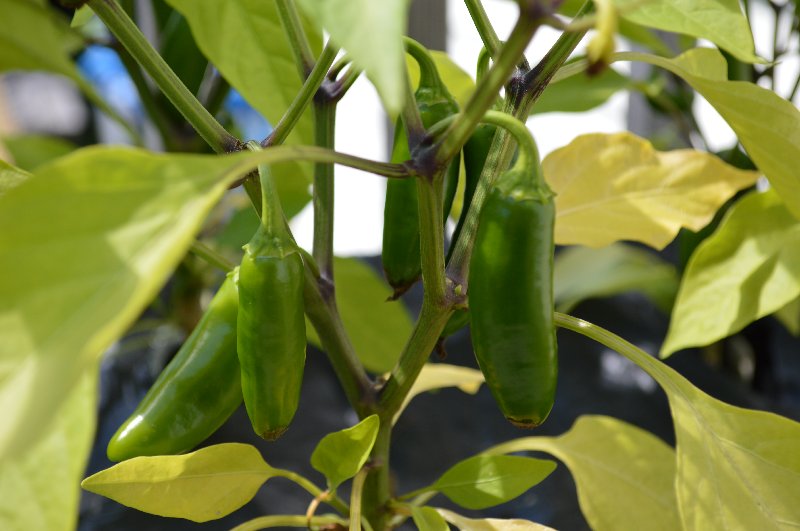 The jalapenos that I am growing in the earth boxes are doing quite well, despite all the yellow leaves. I am picking them as they ripen and throwing them right into the freezer. I find that freezing these is incredibly easy, and I can use them when it is time for me to can salsa, and just for nachos (which we eat a lot of!).
How is your garden looking? Have you had a lot of rain in your area? Or are you struggling to get the rain you need?


Linking up at Clever Chicks, Homestead Barn Hop, From the Farm