How to make Nutritious Choices for your Family
This post was sponsored by Hood as part of an Influencer Activation for Influence Central and all opinions expressed in my post are my own.
My kids have always been a little odd when it comes to their food choices. For the longest time they had no desire for the "normal" kids' foods. In fact, they still make odd food choices – choosing bean burritos over chicken nuggets. I think that it is partly because I prefer good quality ingredients and make a lot of food from scratch.
Making sure that my kids have nutritious choices throughout the day is very important to me. I want to make sure that I am setting them up for success with the food choices that are available in our home every day.
They are all going through growth spurts right now and having nutritious options available is important. This is one of the biggest reasons why I always have Hood Milk in my home.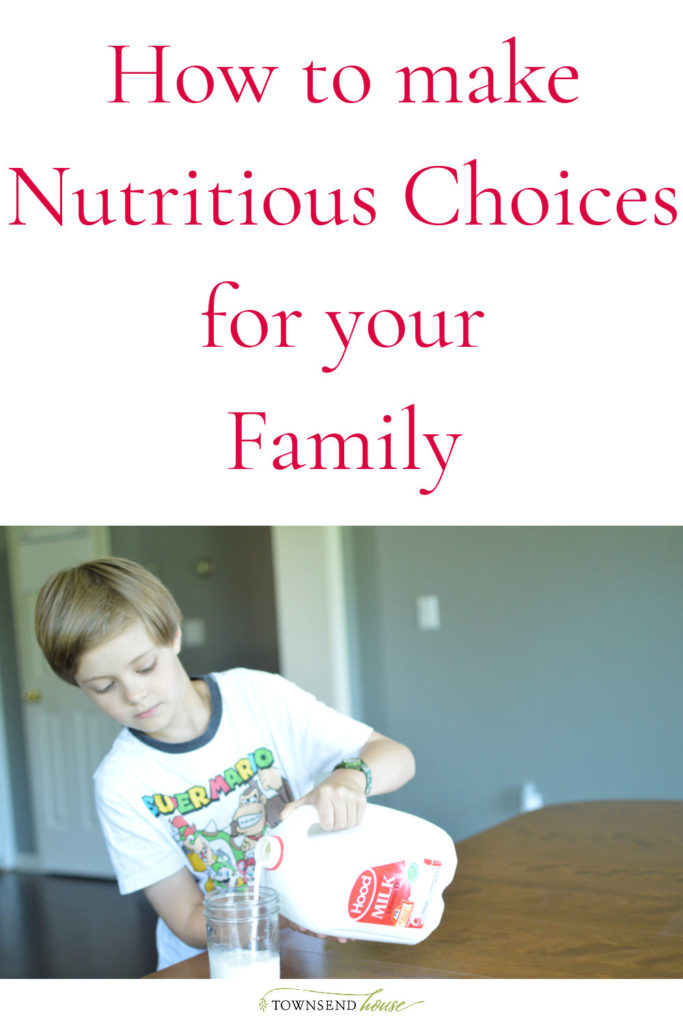 Breakfast
Nutritious choices always start with a good breakfast. For as long as my kids have been eating breakfast, their breakfast of choice is oatmeal made with Hood Milk. And they would prefer it to be made on the stove instead of the microwave if you are really wondering!
I know that when I give them that first meal of the day, they are getting a healthy and nutritious meal. It fills them up and sets them up for success as we start our days. I know that Hood cares about quality – and the fact that they protect the milk from the farm to my fridge makes me breathe easily.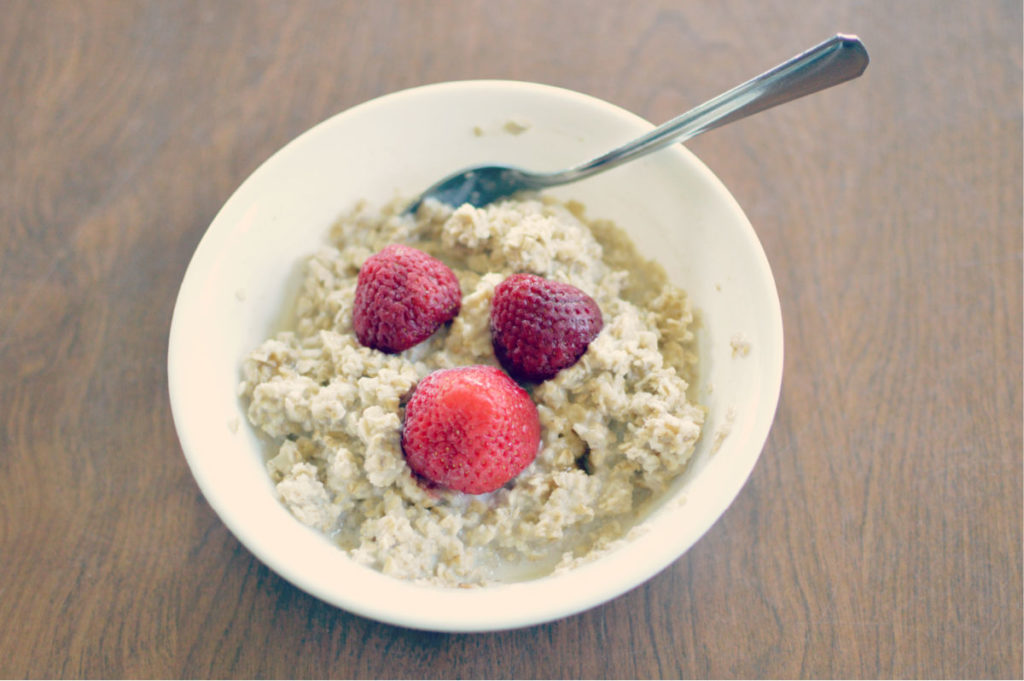 My kids have all gone through a phase where all they would eat is the oatmeal I made for them. And I know that when I choose Hood Milk I am getting the best quality for my family. When I can say that they are getting 8g of protein and 9 essential nutrients in every serving, I know that it is going to help power their day ahead. It is also a reliable source of Vitamin D, which we all need, but is especially important for kids as they grow.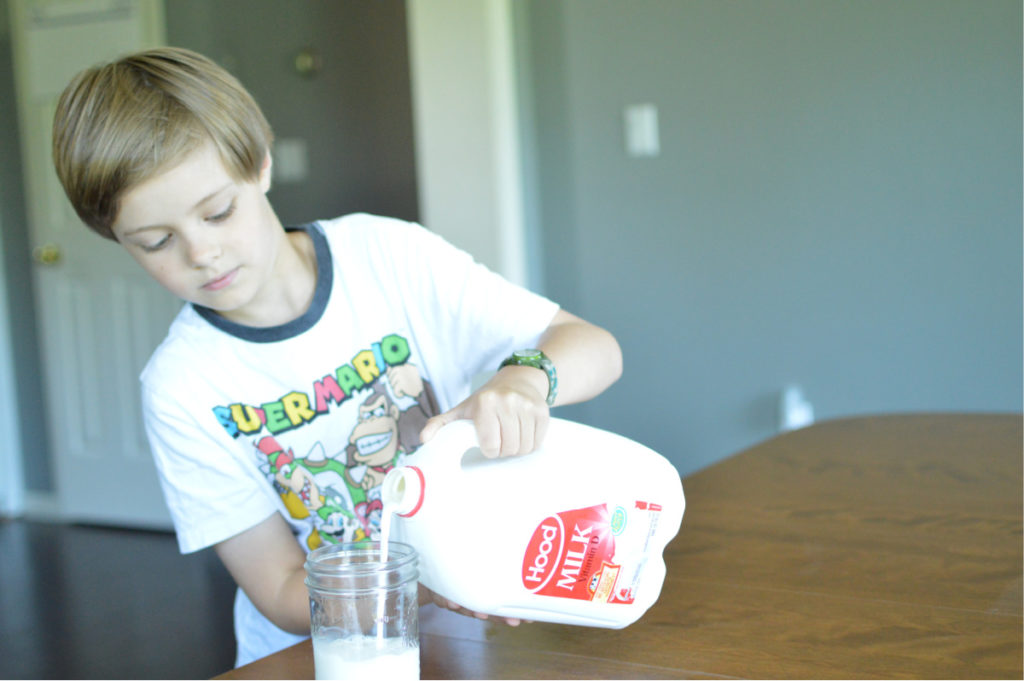 Nutritious Snacks
I started making green smoothies for myself years ago. Spinach, a banana, some frozen strawberries and blueberries, some water. It became a perfect snack for me and my kids. Then, one day, they didn't want to drink them anymore. So, instead of swearing off green smoothies completely, I made them the smoothie and replaced water with Hood Milk.
Now, you have to understand that my kids were pretty young still at that point. So, when I named these "ice cream smoothies," they were ecstatic.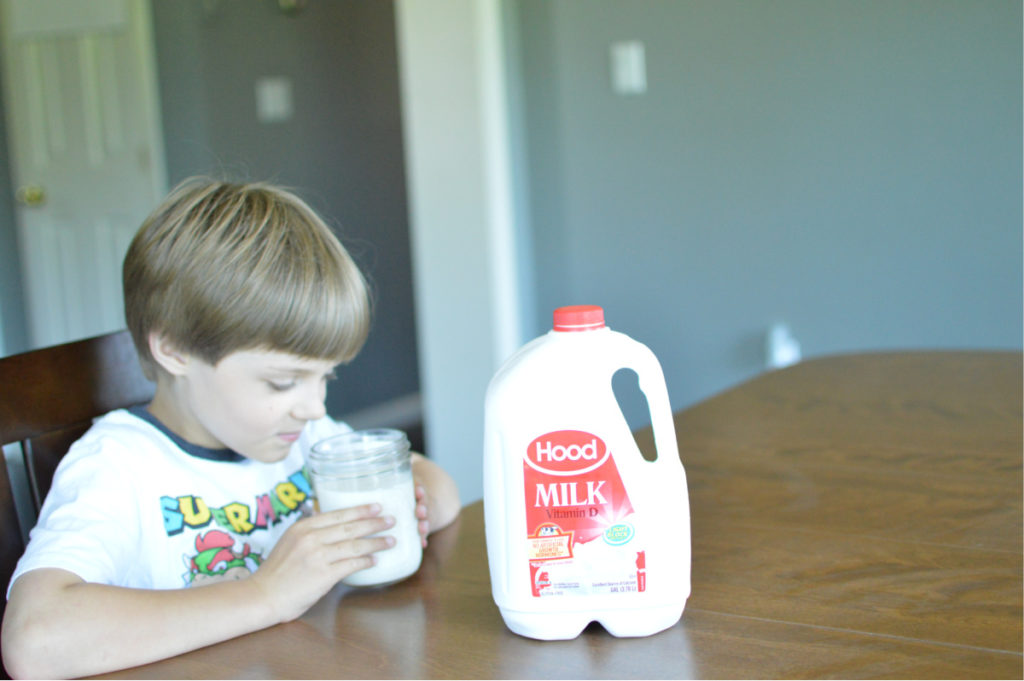 They may consider these green smoothies to be sweet ice cream smoothies, but I know the quality that I am giving them. Hood Milk is produced without artificial growth hormones.* This is an essential part of my decision-making process for what food items I purchase and feed my family. And I know that all milk is tested for antibiotics** which is another box that I can check in Hood's favor.
Hood Milk
The drink of choice of my middle guy is Hood Milk. He chooses it over everything else. And I am happy to give it to him! Hood Milk is protected in the LightBlock Bottle® which means an excellent taste. It gives him a pick-me-up in the afternoon and helps power him through his homeschool days.
I always want my kids to know that they have access to healthy and delicious snacks and drinks. Hood Milk fits that bill.
I am always pleased with the flavor and nutrition that Hood Milk provides my family.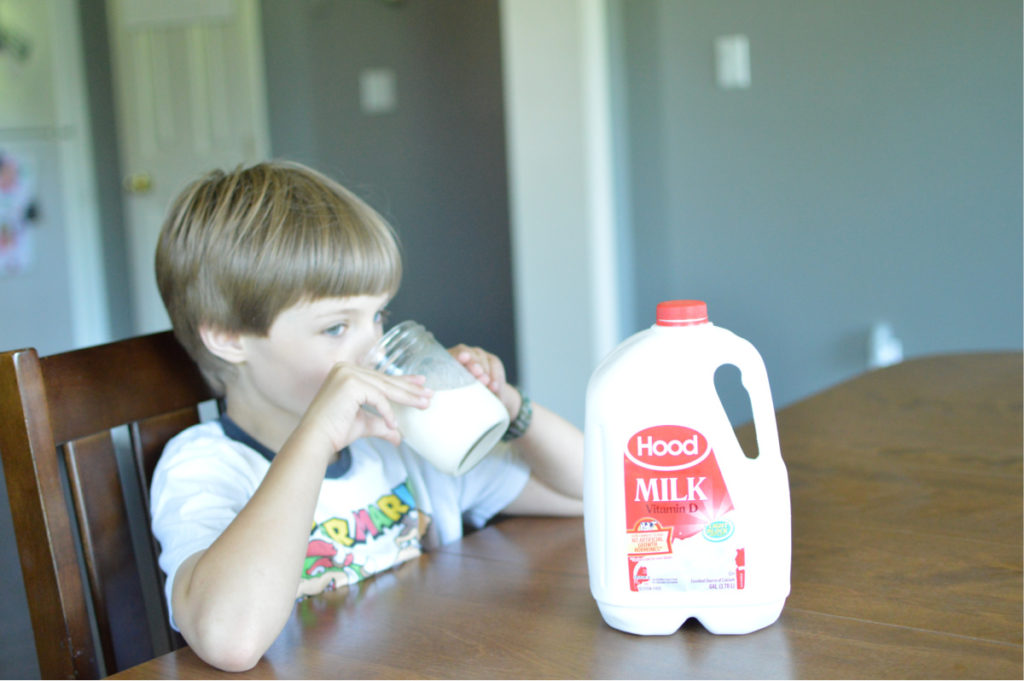 What about Picky Eaters?
Offer nutritious options like carrot sticks and cucumber slices
Make sure that healthy options are always visible to your kids
Let them help you choose some healthy options
Grow your own vegetables, or go to a Farmers' Market and let them pick out something new to try
Involve them in the kitchen
Have Hood Milk on hand for snacks and meals
To find out more about Hood Milk head here:
*No significant difference has been shown between milk derived from rbST-treated and non-rbST-treated cows.
** FDA requires milk to be tested for certain antibiotics.