Last week when I sat down to think about some of the goals that
I have for the New Year, I realized the list was long. Similar to last year.
Now, I do not think that having a long list of goals is a
bad thing. We should always be trying to
improve upon our lives. If we sit
stagnant, what can we really say we have accomplished? However, trying to meet a long list of goals
is a challenge.
I want to make so
many changes, but instead feel paralyzed with the amount of change that seems
to be on my list.
Does this happen to you?
Do you feel like you can't quite get to where you want to be because the
mountain is too high to climb?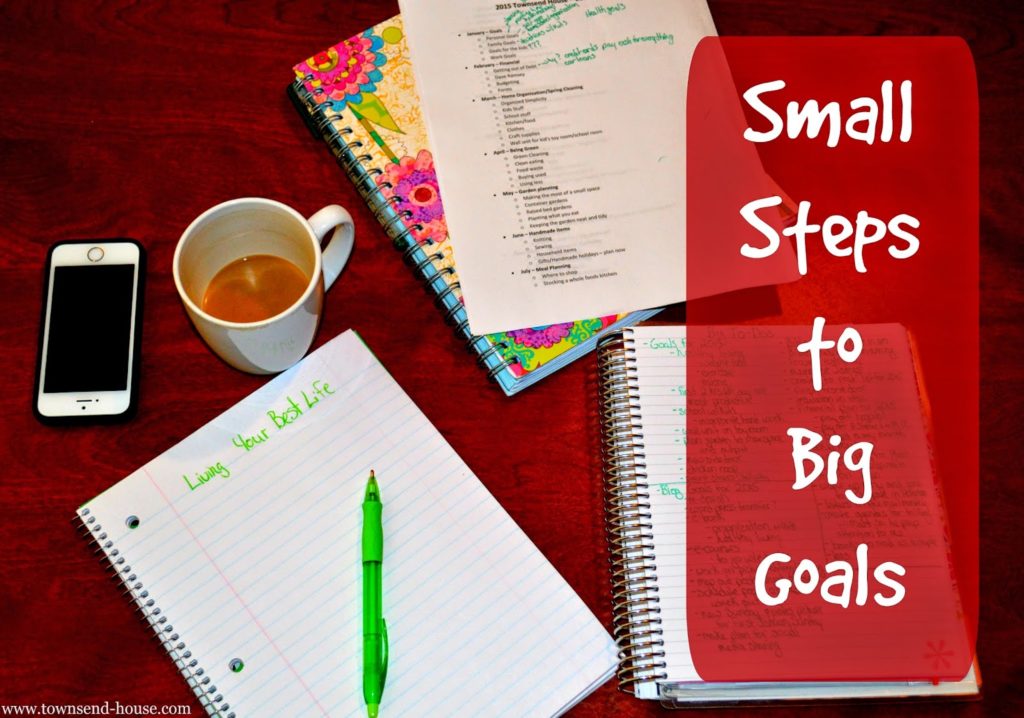 I am a dreamer, and because of that I am always dreaming
about the next thing, forgetting about what is right in front of me. Because of this, I have decided to take a
little longer to work on my goals for this year.
When I wrote my New Year's post, I alluded
to a lot of the goals I have for myself, but I need to go deeper.
I want to make sure that I have the action steps listed out
so that I can make measurable progress.
Change and I are good friends. I am probably one of a very few people that thrive
on change. Every couple of months I
spend time moving furniture around in my house so that I can feel like I have a
fresh start. I never quite feel settled.
This year, I want to make good on all the change that I keep
introducing into my life. I want it to
mean something. I want to make sure that
the goals I set for myself are really what I want to accomplish, and who I want
to become. Taking the time to write out
the small steps that will lead to accomplishing those goals is an important
step in and of itself.


That is the action I need to take in order to not feel overwhelmed by the list of
goals I have for myself and my family.
I also realize that some of my goals are life-long
goals. I want to live a green life. That is a great goal, but I will never be
perfectly there. I want my family to
have a simple life. I need to figure out
the small steps to take in order to make progress towards these life-long
goals.
I need to take a little more time to flesh out the steps.
Instead of having everything in a neat little list at the
beginning of the New Year, I am going to try and spend a little more time
making good on my promise to get organized and really figure out what is most
important to me and my family.
Do you have big goals
and don't know where to start? What
small steps can you take to start on that path?