what i am eating – Spicy Coleslaw
I love cooking and eating, and I especially love looking at pictures of food! If you love food as much as I do, please add your food pictures/recipes/food related posts to the linky below. All you have to do is link back to this blog post. I look forward to seeing what everyone else is eating this week!


I would love it if you could grab the what i am eating badge below, include it in the post you are sharing, put it on your link page, or put it on your side bar. Thanks!

Typically I think of coleslaw as a summer BBQ side
dish. But, it is something I have been
eating a lot more of recently. Why? Well, because cabbage, carrots and onions are
all fall season, and storage crops. I
absolutely love coleslaw, I know not everyone does, but I do. I especially love spicy coleslaw.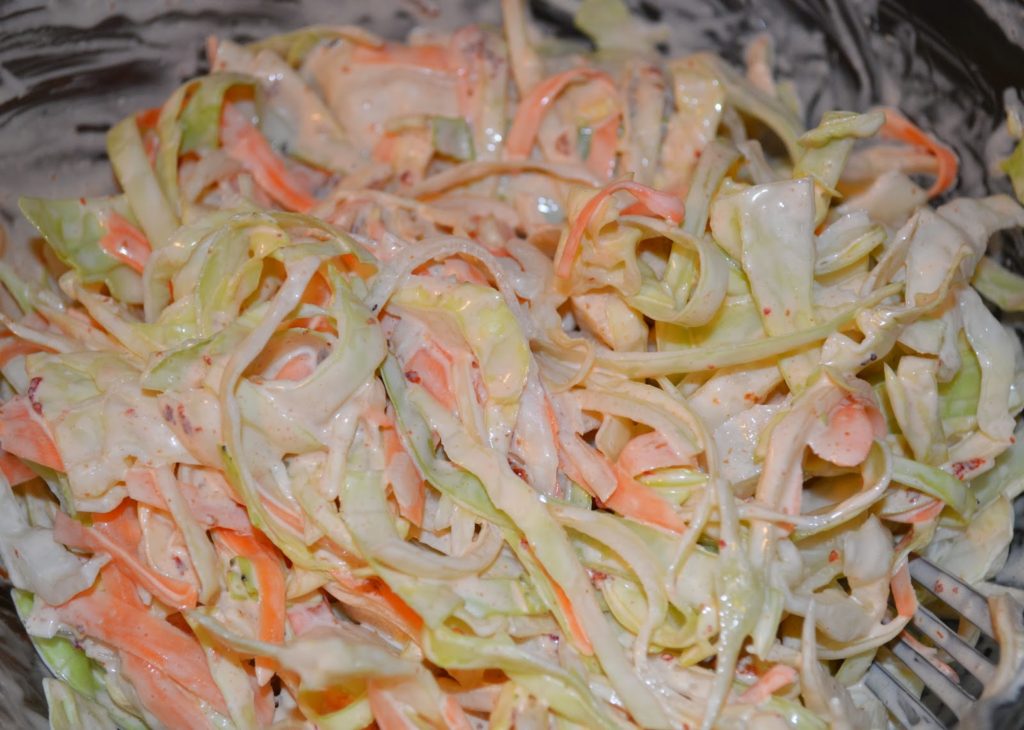 This is one that my sister-in-law wrote about a long time
ago on her blog, spicy coleslaw. It uses
chipotle in adobo – one of my favorite spicy seasonings! My take was a bit different, mainly because I
cannot follow a recipe. I finely
shredded a large head of cabbage, a couple carrots, and finely sliced an onion
(yes a whole onion – we like onion here!).
I sprinkled it all with a bit of sea salt. Then I mixed up equal parts mayo and sour
cream (I think probably ¼ cup each) added a bit of lemon juice, maybe 2
teaspoons, a couple chopped garlic cloves and one finely chopped chipotle in
adobo. I mixed that all together and
then added a bit of milk to thin it out.
Then I poured the dressing over the shredded veggies, and voila! coleslaw. It was amazingly delicious. While most treat it as a side dish, I ate it
as my lunch, sharing some with the kiddos, who seem to love anything that is
mixed with mayonnaise.
Now for my favorites
from last week: