Making Playdough & a Recipe
My kids absolutely love playdough. I think that is pretty common for most kids though. Unfortunately, playdough can get expensive. My kids tend to forget to put it away, or by the time I start cleaning it up, the playdough has already started to dry out. Not to mention the mixing of colors…my kids seem to only want to play with multi-colored playdough! What is a mama to do when all the playdough has dried out or severely mixed to a yucky brown color? Make your own of course!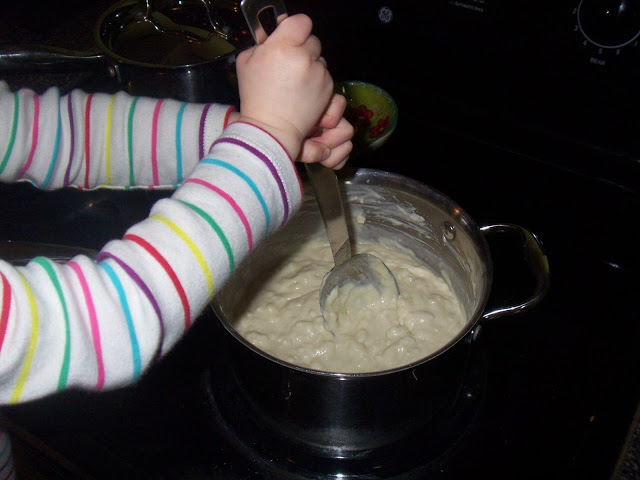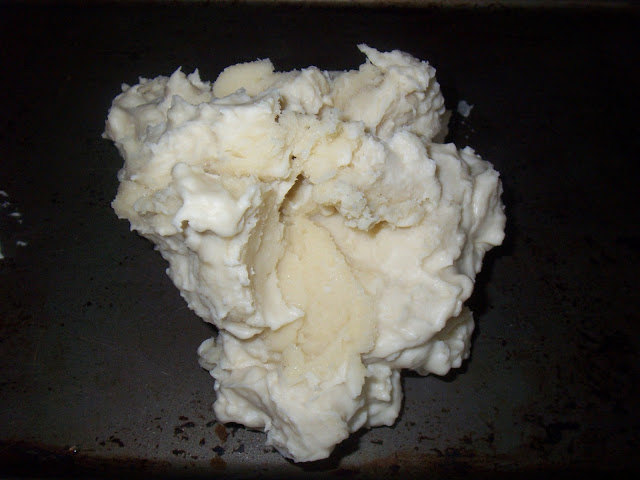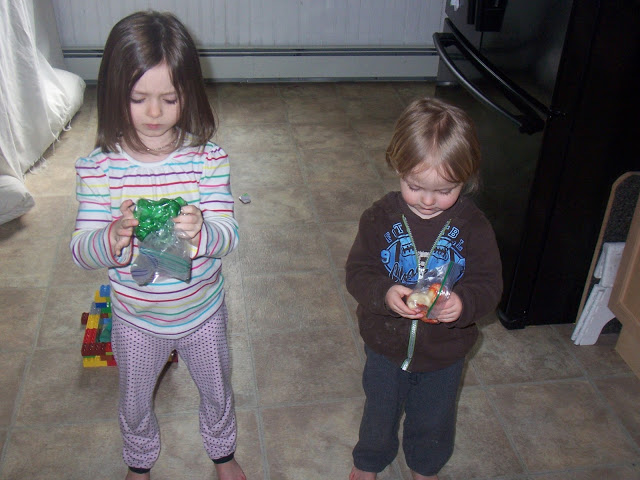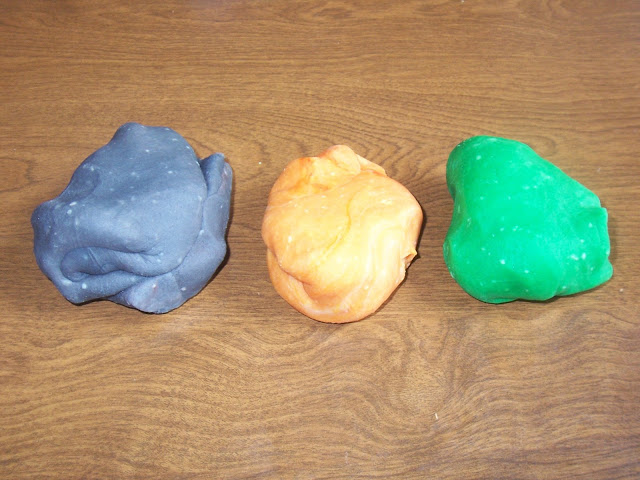 Making your own playdough is a great activity to do with the kids. It is relatively easy (except for all that stirring!), and inexpensive to make a huge amount of playdough. We keep our old playdough containers to store the playdough that we mix color into, and then the remainder I put in a ziploc bag to save for later.
The uses ingredients most people have in their kitchen and makes quite a bit!
Homemade Playdough recipe


3 cups flour
1 1/2 cups salt
6 teaspoons cream of tartar
3 Tablespoons oil
3 cups water


Mix all ingredients in a pot and stir constantly over medium heat until dough forms a ball and starts to pull away from sides of pot. Turn out dough and knead until it has the consistency of playdough 2-3 minutes. Take dough and put in plastic bags and add your favorite food coloring to dye the dough. Done!


My kids absolutely loved this activity. They liked picking their own colors to mix in, and then squeezing the bag and watching the white dough turn to the color they wanted.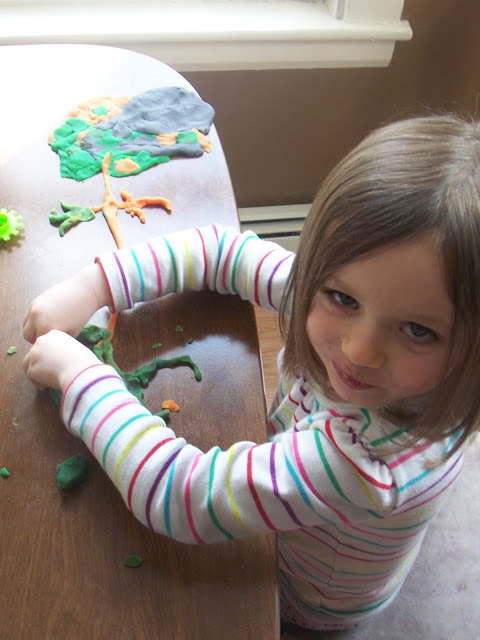 Emma decided that she was going to construct a Tyrannosaurus Rex. I was pretty impressed with what she came up with. Can you tell? Here is another picture.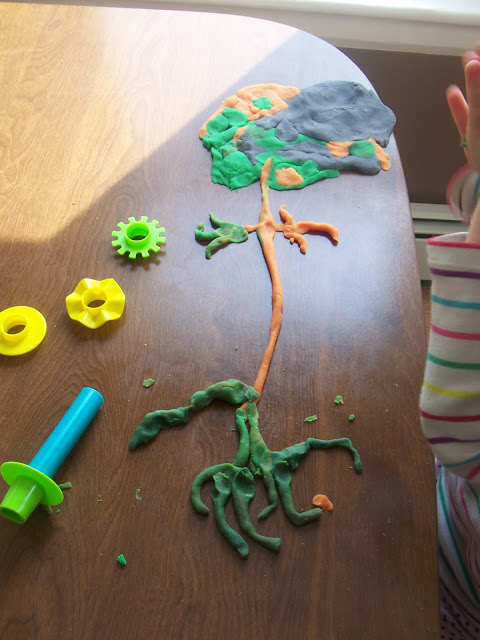 It may be that I can only see it 🙂 The multi-colored part at the top of the picture is the head. Can you see the green circle that is the eye? And the orange tongue? She made it complete with small arms and large feet and tail. I thought she did a pretty good job, and am sure the reason she thought of a dinosaur was because of the dinosaur book she has been reading with the LeapFrog TAG Reading System.


Do you make your own playdough? Are there other crafty supplies that you make from scratch for/with your kids?


Linking up with Hip Homeschool Hop, Milk and Cuddles, Your Green Resource, Clever Chicks