I recently watched the documentary Crazy Sexy Cancer. I had seen this woman speak in the documentary Hungry For Change, which I watched a couple weeks ago, and really wanted to see what she had to say. What she did say was a lot of really interesting things about the links between her cancer and the food that she was eating, her blood and the differences you could see under a microscope when she ate differently. If you haven't seen it, I would definitely recommend it.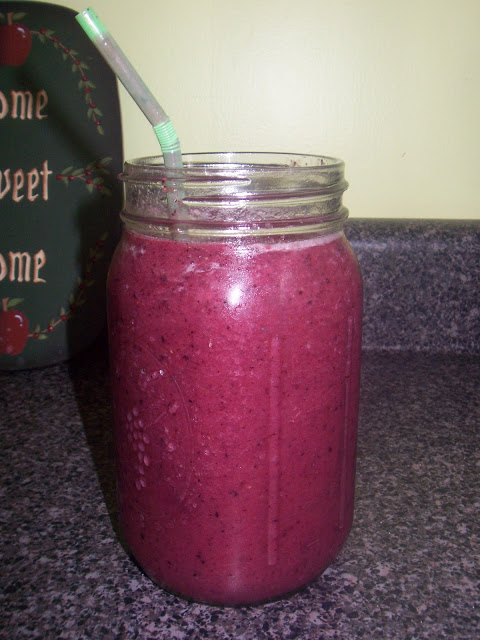 In the documentary she talked a lot about juicing, raw foods, and smoothies. Now, if you have been following my blog, you know that I love a green smoothie. In fact, my whole family loves them. But, after I saw this movie, I saw them in a different light.
I know that a lot of people like green juices, made from kale, cucumbers, celery; with a bit of fruit maybe added in as well. Then I saw her make her green smoothie. She started with cucumber, added avocado, sprouts, coconut water. It was very interesting to see her put things I wouldn't consider. This of course got me thinking about my green smoothie – which is the same just about every time.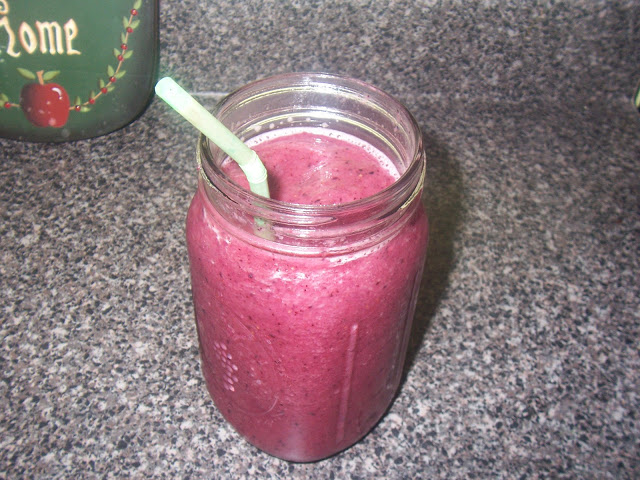 My new go to recipe – well until we have fresh spinach 🙂
1 cucumber
2 celery stalks
1 banana
1/2-1 cup frozen blueberries
1-1 1/2 cups frozen strawberries
1 cup orange juice*
1-2 cups of water (until it is the consistency you want)
Blend it all up in the blender. This makes a blender full for me. The celery adds a bit of spiciness to the smoothie, which I really like. And my kids love it too. I think if I blend up any type of smoothie they would drink it. You could definitely do this without orange juice too, I just happened to have some in the fridge, so I threw it in. And all the frozen berries make it into a very thick slushy type smoothie, which to me feels like eating sorbet for breakfast 🙂
Do you practice juicing? After watching a couple documentaries I am seriously considering getting a Breville 🙂 So do you have an amazing green smoothie recipe I should try?
Linking up at Your Green Resource, The Mommy Club, empty your archive
*edited to say that I no longer use the orange juice, we don't typically buy it and it is fine with fruit and water 🙂