One Local Summer – Introduction
Way back when I started looking for local food in my area, I
found a wonderful blogger named Liz who had a very cool blog called Pocket Farm. That blog had a summer challenge to create
one meal each week using only local ingredients. Local was defined as something that traveled
no more than 100 miles to get to you.
Some things were allowed, even though they may be from away; spices and
salt come to mind, but the challenge was to make it as local as possible.
Did you know that the average American meal travels 1500
miles from farm to plate?
That statistic always seems uncanny to me. How can we not be able to feed our families
with food closer to home? What happens
if there is a total crop failure at one of these farms from away? What will that do to our current food system
and how we normally feed our families?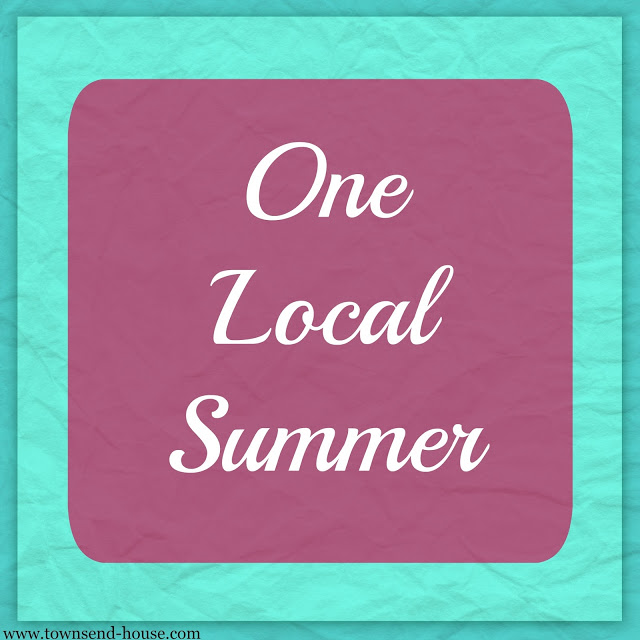 As I started on my local food journey, I realized that so
much was available in our area. And I
didn't need to travel 100 miles, or 50 miles, I only needed about 20 miles to
be able to get the majority of the foods that we would ever need to eat. I am incredibly blessed to have such a wealth
of local foods available to me. I know
that in some areas it is difficult to find even fresh food, let alone
local. But, when I began I didn't
realize even a small percentage of the offerings we have, so I encourage you to
search your own area.
In the spirit of the now retired Pocket Farm blog, I plan to
do another One Local Summer.
I started to do this last year, however pregnancy had other
plans. While we were still eating a ton
of local food (a lot of which came from my garden), I was no longer tracking my
meals; instead going with whatever foods I felt I needed at the time – read
pregnancy cravings!
I would love to have you join me, if you would like, to
create at least one meal each week made up of only locally grown food.
Some of the meals that we have enjoyed in the past are
homemade pasta, made with local flour and eggs, and fresh tomato sauce, using
local tomatoes, local sausage, local onions and garlic. Since it is still early in the growing season
here, you could prepare a local salad, with local spring greens and grilled
chicken breast from a local free-range chicken.
Grill up some hamburgers using local ground beef and steam some
delicious rainbow chard. These are some
of the options that I have floating around my head right now.
Do you ever make a
meal with only local ingredients? Would
it be difficult for you to do? What
types of meal ideas do you have using all local ingredients?