Don't forget to scroll to the bottom for an amazing goal planning giveaway for you!
Goal planning is one of my favorite things. I tend to work on it two different times of the year, the start of a new year and then the start of a new school year. But, what happens when life throws you a curveball and you have to start all over?
This post includes affiliate links. If you click on one of these links and make a subsequent purchase I may receive a commission. Read Disclosure.
This year I tried to wait as long as possible to set my goals, to go through my prep work. But, of course, life had other plans. Exactly three days after I had committed to writing out all of my goal planning ideas in my PowerSheets, we got an offer on our house. It was time to completely reassess and take a step back from all the wonderful action steps I had written out for my 2020 goals.
A lot of the deep down, nitty-gritty of goal planning will still be the same. The big "why" behind each of my goals hasn't changed that much. However, when you are in a completely different life situation, you want to make changes to your goals as well. That is natural.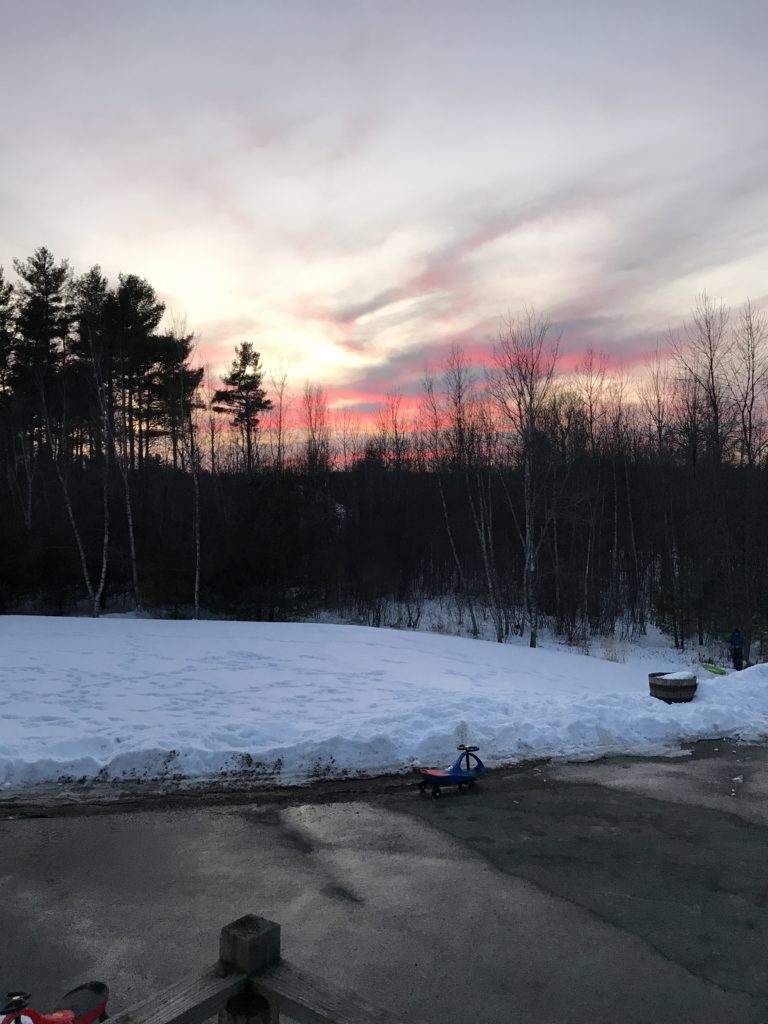 Starting over with Goal Planning
As we moved through the packing and moving to our new home, the goals that I had planned for the start of the year started to fly out the window. SLOW is my word of the year, and that isn't changing. But the de-cluttering, the organization, the future planning of our year; that hasn't happened.
Everything was so quick, it didn't give me the option to think. Have you had that happen to you? You end up going into survival mode because the change is coming so swiftly and you aren't entirely sure where you will end up?
That is what the first couple of months of the year have been for me.
Learn systems and strategies to overcome the chaos and Cultivate Simplicity in your Home & Homeschool when you join our community below!
I wanted to know where I was going to land, but there was no way of knowing. We were not even sure that our house sale would go through until 5 days before closing. That is stressful. What if it didn't go through? Was all of the packing for nothing? What if we had spent all of this money in anticipation of moving, just to have the rug pulled out from under us?
Instead of moving ahead with goal planning, I had to stop. I could only take the next right step, and reassess after that next step.
Leaning into discomfort
This kind of lifestyle is difficult. Trying to be as flexible as possible is one thing, but not knowing what is going to happen at all? That is incredibly trying for me. Instead of feeling confident in my next step, I was second-guessing myself constantly. It is an uncomfortable place to live.
I have always been pretty good about change – but not with a change I can't see the outcome of. We have all been there I am sure. Adding a new baby, deciding to homeschool for the first time, going through a period of crisis or a large upheaval like moving to a new home or an illness; these are all difficult times. While we may see the light at the end of the tunnel, getting to that light is uncomfortable.
Leaning into that discomfort can be helpful though. We know that it will only be for a short period of time, and then we can move forward. We can get back to a sense of normalcy.
Positive vs. Negative Change
The kind of change that we are currently going through is a good change. We know that on the other end we will be better off. But, sometimes change comes that is very difficult and hard to move through. Where we don't know if we will come out better on the other end.
In fact, that is where my kids are at right now. They have had a difficult time in this transition. We talked to them through every step of the process. But, once we made the big move, we could see the struggle that they were having. Everything they had ever known was completely uprooted and moved to a new location. They can't quite see the forest for the trees.
Adjusting to the newness
In recognition of that difficulty, we have made some changes to our homeschool – mainly taking some time off. Ideally, we would continue on with our rhythm. Realistically, the books are still in boxes, and the kids really need some mom-time, not school time.
That is OK. It does throw off homeschool goal planning for the year, but we are making it work.
Going through changes for kids is different than adults. Partly because they have even less control over the situation. Many people will tell you to get back into a homeschool rhythm as quickly as possible, but I don't think that is right. Instead, if you are going through a big change, take a break. Yes, you want your kids to get back into a good rhythm. However, it makes more sense to make them feel secure first.
Learning new things isn't giving them security. Putting homeschooling on the backburner, and instead, leaning into relationship building, talking about the changes they are experiencing, and listening to their feelings – that is the most important thing.
How do we move forward in Goal Planning?
Part of goal planning is having a firm understanding of where you currently are, and where you have been in the past. You know what you want to make improvements on. But, when you are thrown a curveball and don't know quite where you are going to land, it is hard to reassess your goals and know where you want to be.
However, the good news is that the process is the same. The answers may be different, and the goal planning itself will change, but the process will still work for you.
The steps that I am taking
First, I will be going through my prep work again. I did my prep work before Thanksgiving this year. We had taken our house off the market, and I knew that deep down we would not be selling our house – so I started doing my prep work in preparation for writing my goals. God has a funny way of upending your ideas sometimes, to get an offer on a home that was no longer listed for sale 2 months after the fact.
I will be making adjustments if some of the answers have changed. Some of the answers most definitely have changed. One of my primary goals was a life-giving home, and the action steps and mini-goals associated with that goal all pertain to our previous house.
Then we will revise goals as we see fit. The goal of a life-giving home is still applicable to me and my family, but the action steps will have changed.
Helping you move forward
You may not have had a big life change at the start of the new year. Instead, the craziness of the holiday season may have gotten to you. Your kids were sick, you weren't able to make progress the way that you wanted.
I'm here to tell you, that is absolutely OK! I have said it before, January 1st is just another date on the calendar. There is nothing magical about that day. You can start today to figure out what you want the rest of your year to look like.
In fact, I am a firm believer in 90-day goals. Trying to look past 90 days can be a challenge. If you haven't read The 12 Week Year, you should. It lays out all of the good parts of 90-day goal setting.
The most important thing is to start, right where you are.
A Goal Planning Giveaway for You
Because I know that not everyone is able to get their goals planned for January 1st of a new year, I wanted to offer you an alternative.
I am going to be giving away a 6-month PowerSheets Goal Planner to help you start right now. Maybe you already have the PowerSheets, but your situation has changed and you need to go through the prep work again to really reassess your goals for the year. Perhaps goal planning hasn't been your thing, but now you want to try something new.
The 6-Month PowerSheets Goal Planner is almost exactly the same as the full-year version. The only difference is that it only has 6 months of goal planning, and it is undated. This means that all the same prep work is there, and you can start at any point in the year.
All you need to do is enter the rafflecopter below!
a Rafflecopter giveaway
The Bottom Line
Leaning into change is very difficult. Most people do not like change. Our brains like the path of least resistance and change does not deliver on that front! However, once you are through the biggest parts of that change, and you can start to see the light at the end of the tunnel, moving forward with goal planning will help get you to where you want to be.
It is going to be hard. Nothing in life is easy, but together we will be able to encourage each other on the path moving forward.
How have you dealt with big changes in your life? Are you going through something right now that you could use help with? Just CLICK HERE and send me an e-mail. I am here to help you!