Straight from the Freezer – Turkey Pot Pie Recipe
There is something to be said for having food in your freezer so you can easily pull meals together. I love to stock my freezer with pre-cooked beans (I cook dry beans weekly), and frozen vegetables.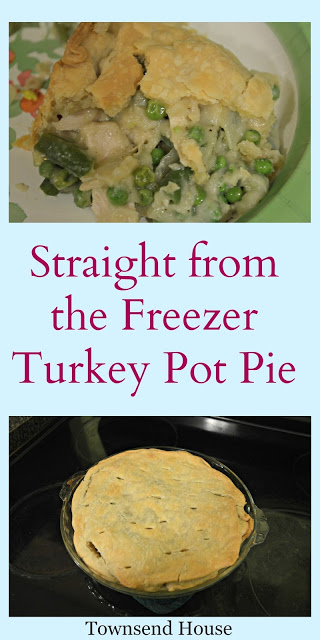 I have found that the ability to pull items straight from the freezer helps me get a healthy meal on the table in no time!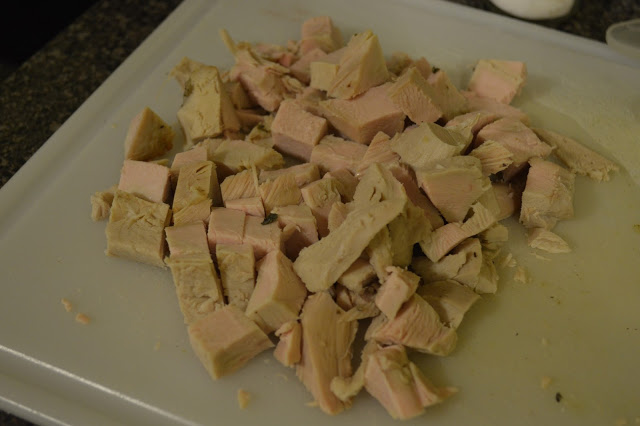 Now, obviously, putting together freezer meals would save me a couple of extra steps on the day of the meal, however, I never seem to have a good block of time to put freezer meals together.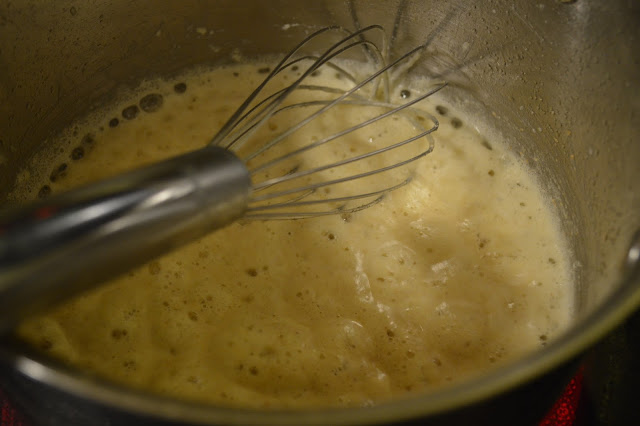 Often I will double a recipe, and throw a second meal in the freezer for later. This most often happens when I make casseroles or macaroni and cheese.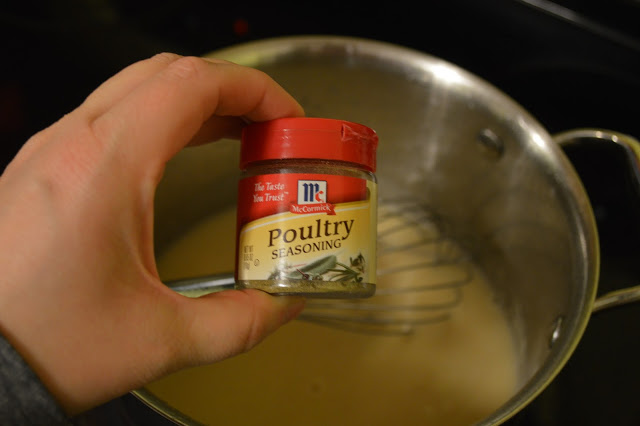 One recipe I keep coming back to, however, is a pot pie. This is a simple recipe to keep on hand for dinner. Most often, I will make a vegetable pot pie. We tend to not have a lot of meat in the house, which is a definite grocery savings. However, around Thanksgiving I cook a second turkey. The purpose for this is so that I can make a lot of turkey stock, have turkey soup, and put fully cooked turkey in the freezer for later.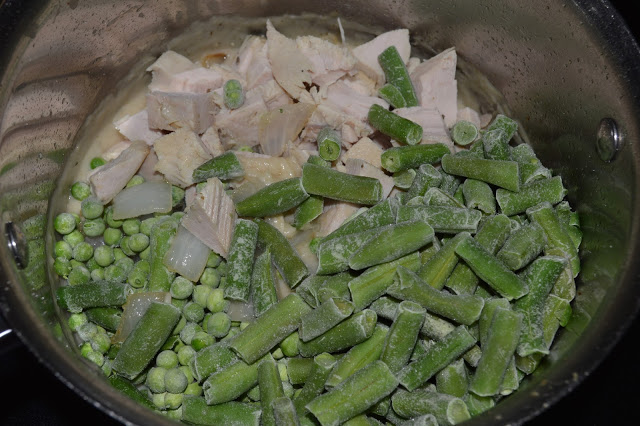 Now, typically I will put together turkey pot pie in a ziploc bag, all ready to go, so all I would need to do is defrost the bag, and then stick it in a pie crust. However, this past Thanksgiving I had a bit of an issue with the turkey stock that I made – as in the bowl broke and it leaked all over my fridge – and instead threw just the turkey breast in the freezer.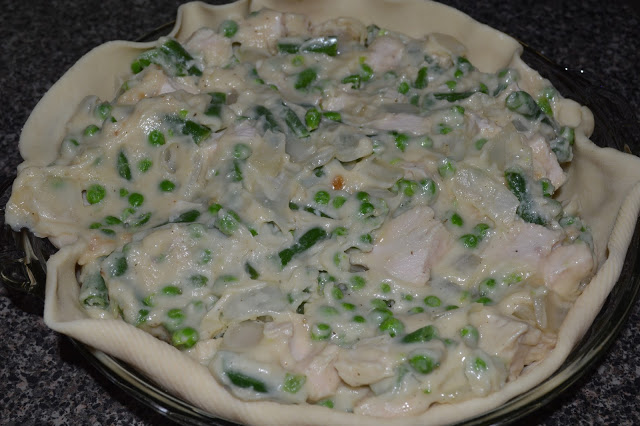 Last week I was looking for an easy meal, and remembered that I still had the turkey breast in the freezer, so I decided to make a turkey pot pie. This was one altered by my kids. They asked for green beans and peas to be the vegetables, so that is all that is in there, you could easily decrease the frozen veggies and put in a potato if you want!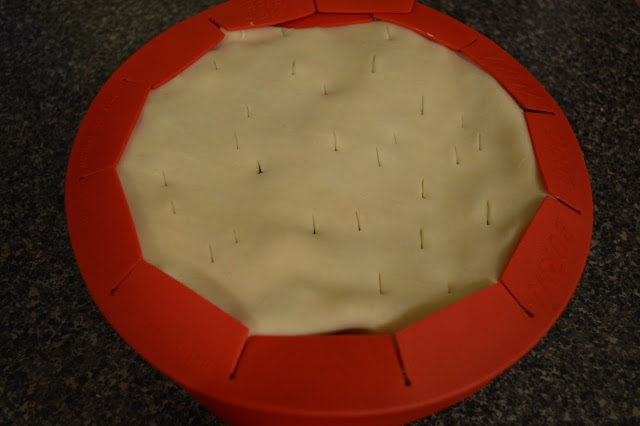 Turkey Pot Pie
2 pie crusts
2 cups cubed turkey breast (can also use chicken)
1 onion, chopped
1 cup frozen green beans
1 cup frozen peas
Gravy
1/4 stick of butter
1/4 cup of flour
2 cups of chicken or turkey stock
1/4 tsp Poultry Seasoning
Saute the onion in a 4 quart sauce pan in a little olive oil and salt over medium high heat until browned, remove and set aside.
Put the butter in the pot to melt over medium heat, when the butter is melted add the flour and use a whisk to mix it for 2 minutes.
Add chicken stock and poultry seasoning and whisk until thickened.
Add turkey, onion and frozen veggies.
Stir until combined.
Roll out one pie crust into a 9″ pie plate.
Put the mixture into the pie plate.
Put the second pie crust over the mixture and cut some vent holes in the top.
Put in a preheated 450 degree oven for 10 minutes, and then turn the heat down to 350 degrees for about 35 minutes longer.
Pie is done when the top crust is browned and the gravy is bubbling a bit.
To make this easy meal complete, I served it on paper plates – because that was the kind of day this was.
You may want to place a cookie sheet under the pie, sometimes mine boil over, sometimes they do not. It seems to change every time I make something that will bubble in the oven!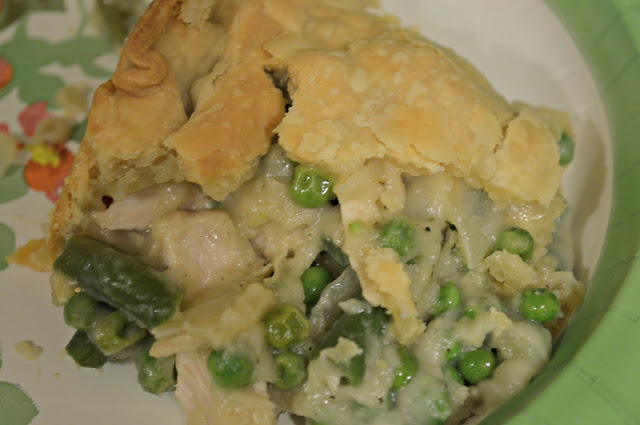 If you take the turkey out the night before and let it thaw in the fridge, this meal will come together in about 10 minutes, and then the baking time. It is something my whole family loves, and I love that they are getting a lot of green veggies into their little bodies.


Do you have an easy, straight from the freezer meal? I would love to hear it!