It is no surprise that we eat a lot of chili in the winter. For one, it is extremely economical. Typically I make a vegan chili with only beans and vegetables, and my family loves it! There is nothing easier than grabbing a jar of crushed tomatoes that I canned in the summer and putting it with some dry beans and seasonings.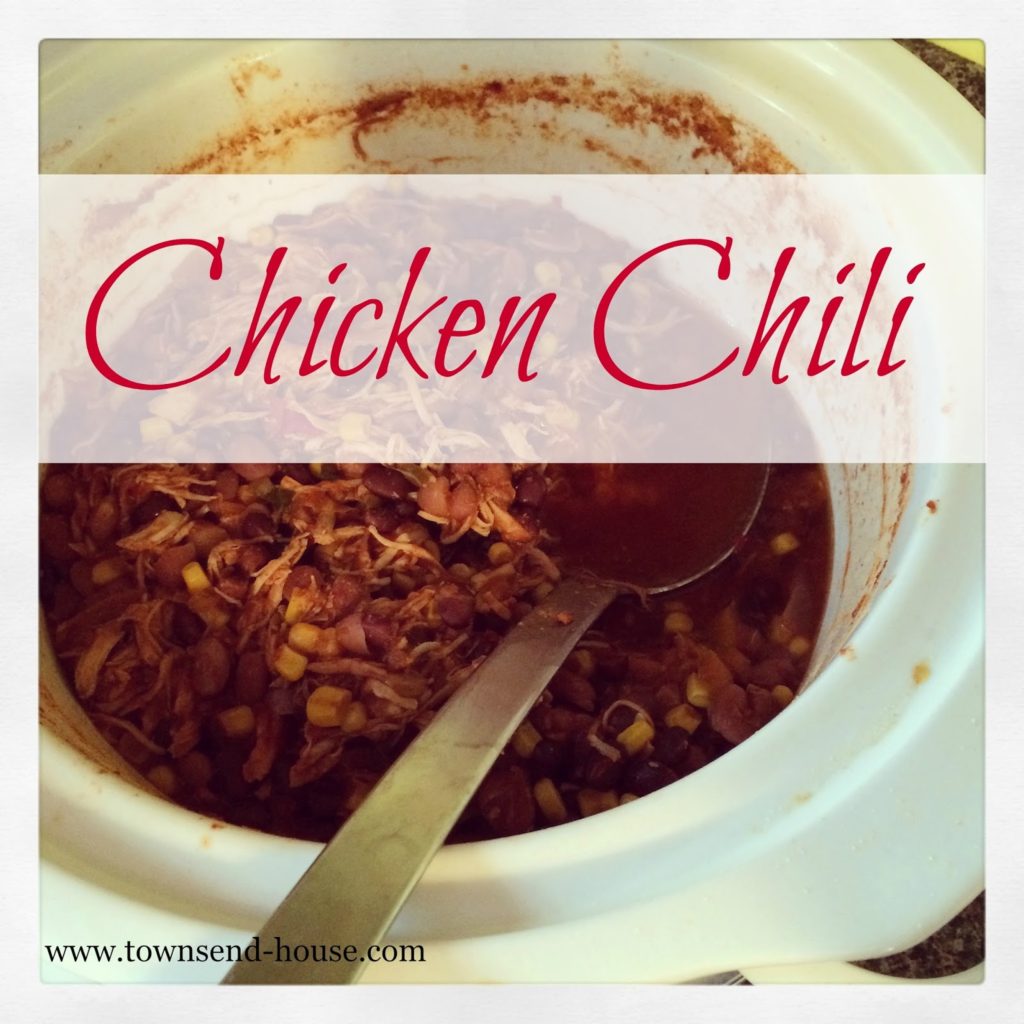 I wanted to make something a little different this past weekend though, since we had chicken to use. So I came up with chicken chili instead.


Chicken Chili – makes a lot!


1/2 lb black turtle beans
1/2 lb pinto beans
1.5-2 lbs chicken breast
1/2 bag frozen peppers and onions
1/2 bag frozen corn
1 quart crushed tomatoes
1 pint salsa (I use hot – but use whatever you like!)
1/3 cup brown sugar
2 Tablespoons chili powder
2 teaspoons garlic powder
1 teaspoon cumin
1 teaspoon salt
1/2 teaspoon red pepper flakes.


Soak beans overnight or use the quick soak method – boil beans for 2 minutes and then cover and let sit for an hour.


Put beans in bottom of crock pot. Put half the salt, half the chili powder, half the garlic powder over the beans.


Put the chicken breast on top of the beans, add the rest of the salt, chili powder, garlic powder, cumin and red pepper flakes.


Add frozen vegetables on top.


Then pour crushed tomatoes and salsa over the top of the vegetables.


Put on low for 8 hours. Give it a stir half-way through if you can and shred the chicken with a fork.


My kids loved this. Actually Emma asked for it several times. We had plenty for several days, and re-purposed it as burritos towards the end of it. This also freezes really well, so you could put some in the freezer if you don't like leftovers as much as we do!


Do you have a go-to chili recipe? What are some of your favorite meals in the middle of winter?