I love cooking and eating, and I especially love looking at pictures of food! If you love food as much as I do, please add your food pictures/recipes/food related posts to the linky below. All you have to do is link back to this blog post. I look forward to seeing what everyone else is eating this week!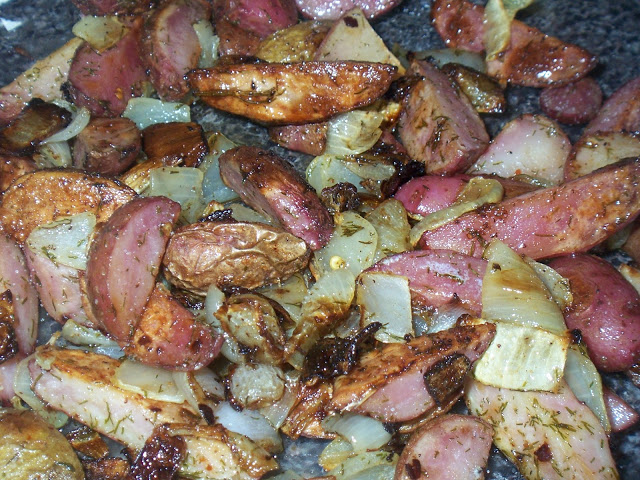 We have been eating a lot of roasted veggies this week. It is something that I love about winter, all the root vegetables available to us. Living in Maine, I wasn't sure what a seasonal would look like with such a long winter. Over the past five years I have learned a lot about what I should be eating, what is actually fresh in the winter, and what is not *ahem strawberries.*
I roast all root veggies the same it seems, a little extra virgin olive oil, salt, pepper, and red pepper flakes at 425 degrees. But, recently, I started using some of the dill that we have gotten from our CSA on roasted potatoes. These little purple potatoes with dill have been a hit with my littles. They are really pretty, and taste delicious!
Alright everyone! Link up what you are eating below!
What is in season where you are?