Yesterday I talked about Morning Routines and how
I realized that I needed to make time for quiet in the morning, namely waking
up before my kids. But, really, a good
morning routine begins the night before.
I should start by saying that not every person is a morning
person, and if you are more of a night person, by all means, use the time after
you are finished with work, after your kids are in bed, for you, to unwind and
take some time for you. These tips for
an evening routine are especially important for people who have trouble getting
up early in the morning.
For me, the number one thing I like to have in the morning
is coffee. I know it is acidic and too
much caffeine is not good for you, however, having coffee in the morning makes
me happy, so I am going to continue to do it.
I do alternate with tea sometimes.
In the summer I often like iced tea, in the winter I will drink hot tea
all day to try and stay warm – Maine is very very cold in the winter.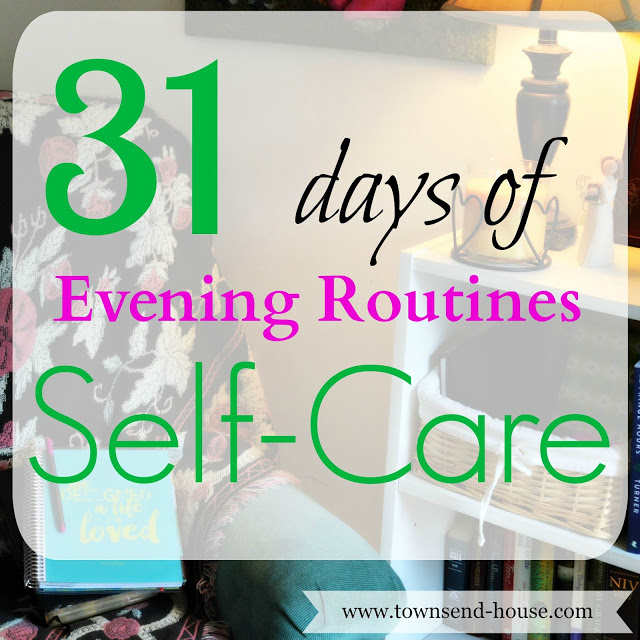 Because I like coffee so much, I figured out that having the
coffee already brewing when I wake up in the morning saves me quite a bit of
time. I don't have to set up the coffee
maker, I don't have to wait for the coffee to brew, it is already waiting for
me when I come down in the morning.
I spend my mornings reading my Bible and writing. It is what helps move me through my day.
My writing is not all journaling or blog work either; it is
list making and preparing for the day as well.

Now, I think that there is a case to be made for making a
list of things you need to do the next day, the night before, however, my brain
doesn't work much past 4:30pm, so I prefer to write out my to-do lists in the
morning.
Writing out a to-do list the night before would definitely
help you in your morning routine if that is something you can manage the night
before.
If you are going to sit down for quiet time, I think that it
helps to have a special place to do that.
Not that it has to be special, but the same place, where you know you
are going to go every morning to sit and meditate on the day.
If your goal is to exercise in the morning, make sure all of
your workout clothes are out and ready to go.
Make sure your sneakers are right there, so you can immediately get
ready and go. If your goal is to sit and
eat breakfast, make sure that your breakfast is ready for the morning, make a
breakfast meal plan, and then spend the night before preparing it so you can
immediately eat it the next morning – a nice option is overnight oats in the
crock pot or some type of muesli that you can take right out of the fridge in
the morning.
Another great idea is to prepare everyone's lunches the
night before, then you won't need to be concerned about preparing lunch first
thing in the morning.
There are obviously more ways you can prepare for your
morning the night before, but I wanted to give a few options to let you know
that if you do prepare the night before, your morning will be much smoother,
and you will be able to have that time for self-care that we all need first
thing in the morning.
What is
one item on your morning to-do list that you can do in the evening? Are you a morning person or a night person?