The Fun of Living Locally
Last week I was thinking about how much abundance we have in
our area for food. I often forget, or
think that the grocery store is where I have to get my food, mainly out of
convenience. But, when summer comes,
that is the time that I am reminded of the bounty that Maine provides. This past weekend we had the opportunity to
fully engage in the local lifestyle that I love.
We went to a new Farmers' Market.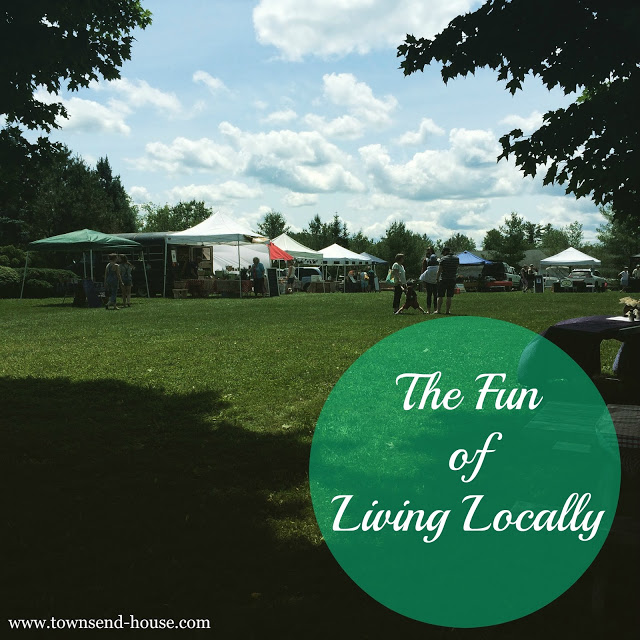 I feel like a Farmers' Market is a perfect local living
environment. They encourage community
and local everything!
I love a Saturday morning Farmers' Market because it gives
our family something fun to do that is inexpensive, and we can also spend time
getting food that we will need for the week.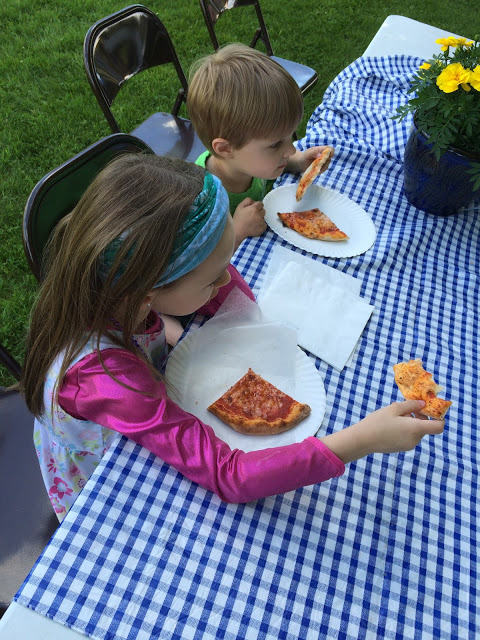 This particular market is located at the greenhouse where I
love to get my seedlings. Since I am notplanting a garden this year, I am decidedly visiting the greenhouse more
often to see everything that they have, and to think about next year's garden!
My brother and sister-in-law were up this weekend with my
nephew and niece, so it was a big family affair.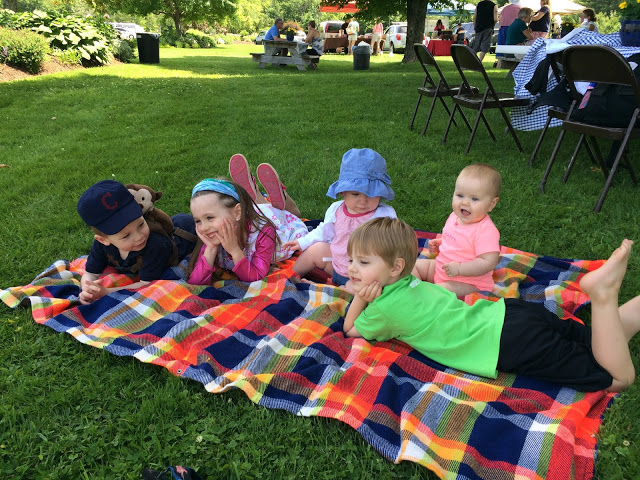 The kids were able to get a brick oven pizza and donuts for
dessert. I was able to purchase some
honey that I needed, and look at all the local greens available right now.
The adults (mostly) watched as the kids ran around in the
grass, and listened to the musical entertainment. It was fun to just be able to relax in the
shade, watch the kids play, and eat delicious food.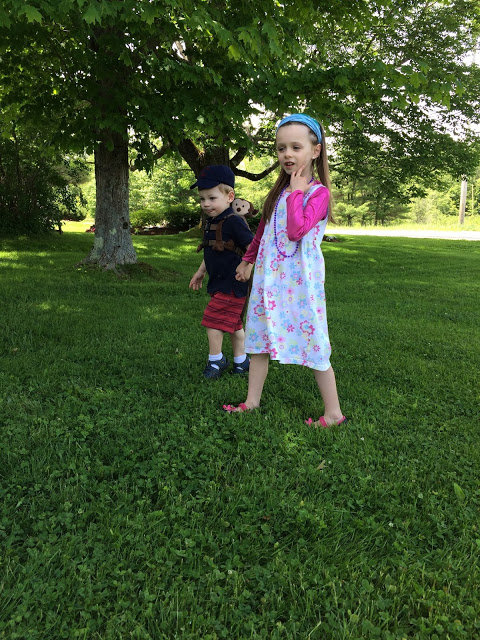 I feel like basing our food around what is locally available
is healthy, but beyond that it creates relationships and community. We live in a society where everyone wants to
be left alone to do their own thing (I am included in this statement!), and
often community building is left to few.
I wonder what would happen if we were all more engaged in
our community; if we shopped downtown instead of going to the big red bullseye
the next city over. What would happen if
we were less concerned about everything going on in our individual family, and
we made it a point to step out into our communities to support the local
artisans, and to engage in community with those around us?
It is definitely something that I struggle with.
I like to keep to myself.
I like to run to the grocery store and grab what I need and then get out
and get home to continue on with whatever I
need to do.
I admire the men and women at the Farmers' Market. They seem so comfortable to be out there,
fully available to build relationships.
What would happen if on Saturday mornings we were out in our
communities, building those relationships, instead of staying at home trying to
get stuff done around the house, or doing something only with our family?
Oftentimes I will run to Target to get whatever I need,
because who doesn't love Target!? But,
then I realize I probably could have gotten what I needed from the downtown
store instead of driving to Target.
I am trying to live a more local lifestyle. I want to buy things from the local artisans,
I want to shop at the co-op and farmers' markets, and I don't want to run to
the big box stores as soon as I think we "need" something. Will I be 100% local? No. I'm
not sure how realistic that is these days, but it would definitely be a fun and
challenging project! I do want to try
harder at seeking out local first though; keeping our local economy strong.
How local is your
lifestyle? Do you seek our local shops
over the big box stores? How about food,
do you have a farmers' market in your area?