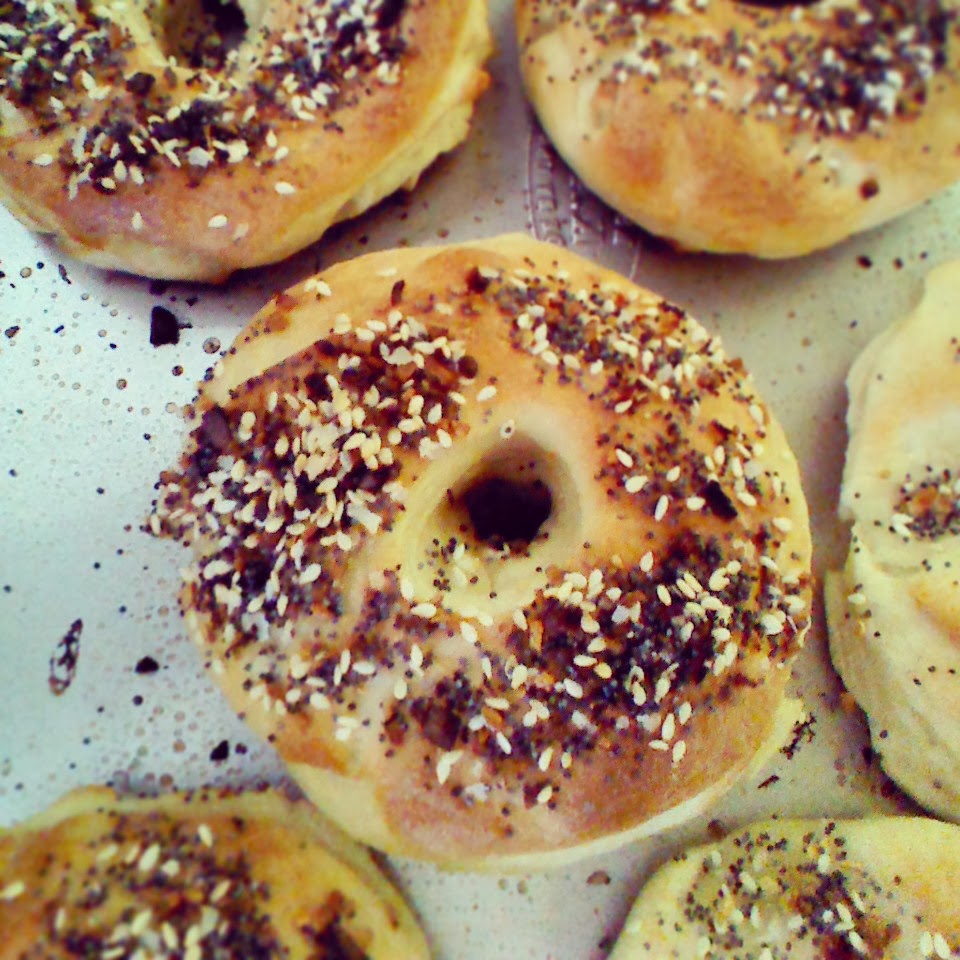 Out of all the goals I have set for the new year this week, the
food goals are probably the simplest, but also most difficult! Food is such a funny thing; a very personal
choice for so many people. Everyone
seems to know the "best" way that you should eat. However, I think everyone is different,
therefore some people do better with a different set of food rules than someone else would.
My main goal for food this year is to eat clean. What does that mean exactly? Well, it is mainly to stay away from the
Standard American Diet (SAD). I want to
stay away from processed foods. I want
to make sure that I am making food from scratch. I actually love to do this, but the problem I
find is the time requirement involved.
I would like to start baking more than one loaf of bread at
a time. It seems I make one loaf and it
is gone approximately 20 minutes after I take it out of the oven. We are only a family of 4…two of whom are
tiny little people with enormous appetites for freshly baked bread. I made bagels yesterday for the second time
in my life, and don't know why it isn't a part of my weekly routine.
Really, I want to get back to the basics of food. Like Michael Pollan says ask yourself if your grandmother or great-grandmother would recognize
it as food, if not, don't eat it.
It is the dead of winter right now, so while thinking about
my food goals, I am also thinking about my garden goals. I want to produce as much of the food we eat
as possible. It is something that I take
pride in, even if it is only a frittata with eggs from the chickens and veggies
from our garden.
Overall, I think clean eating is where it is at this
year. I have made so many changes to my
family's diet over the past several years, that now the main goal is to stick
with it. It isn't easy to not eat
processed food. It isn't easy to make
all your snacks. But, it is definitely
rewarding (and usually tastes better!).
Do you have any
specific food goals this year? Have you
tried a more local and seasonal diet?