Why is it that writing in homeschool is such a challenge? Part of the reason is because kids do not view it as fun. They don't understand the beauty of writing, and how we use it everyday to communicate. Night Zookeeper seeks to change that perception through their interactive website.
Night Zookeeper is an engaging online writing and language arts program that is geared towards kids ages 5-12. This is an online subscription service that will help your child learn about writing. It is not done through the traditional diagraming of sentences and going through writing and rhetoric. Instead, it uses visual stories to help your child learn writing and language arts skills.
Night Zookeeper is offering 50% discount if you click through THIS LINK, or any of the Night Zookeeper links in this post. There is no need for a special code.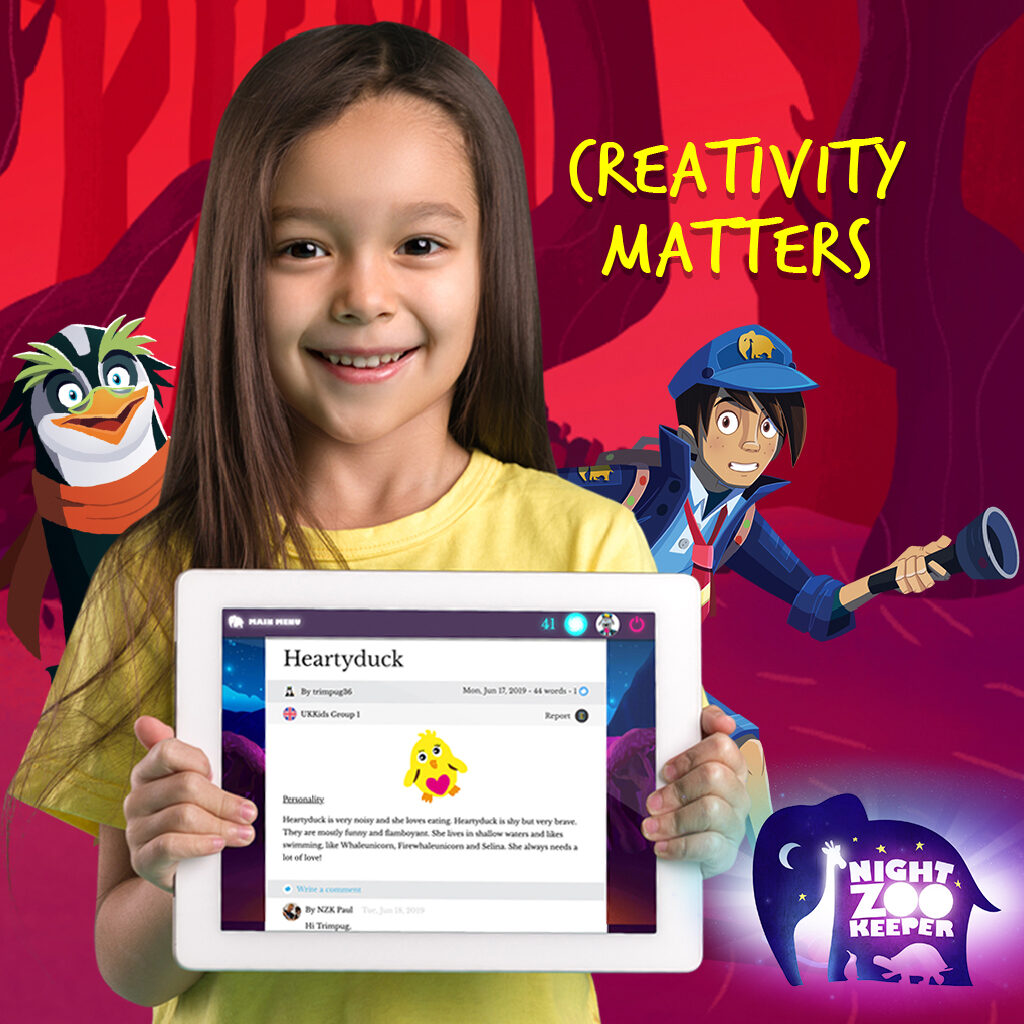 How does Night Zookeeper Work?
When you open an account, you will have a program-generated username for your child. You then enter the child's age, and it places them in a particular grade level. If you find that the material is too difficult, or not difficult enough, you are able to go through the parent portal and change the level.
This post includes affiliate links. If you click on one of these links and make a subsequent purchase I may receive a commission. Read Disclosure.
As your child completes different lessons, they are able to unlock new Night Zoo animals. They are also able to create their own characters using a drawing tool. This has been one of the most fun parts for Lucy, she loves to design the different characters – we use either a drawing tablet or the touch screen on the computer. Your child also has to defend their animals against "Voids" in battles. These are fun little games within the learning program that your child can learn.
Night Zookeeper is an award winning and award winning creative writing platform that helps improve the writing skills of 5-12+ year olds.
All of my kids (even my two older ones who have aged out of Night Zookeeper) really have enjoyed this program. Lucy, is so excited to use Night Zookeeper every day "because it is for school." She is not a fluent reader yet, and the fact that there is a little speaker button next to all of the instructions throughout the program so she can hear them is super helpful.
Primary Goal: Writing
The primary goal of Night Zookeeper is the writing. They are giving your child so many opportunities to write throughout this fun and engaging program. There are goals that they need to achieve in their writing. The writing is automatically assessed to see if those goals are being met. If they aren't, the child will continue to see those goals as they work through the activities until they are able to master it. This is also where the grade level comes in. If you see that your child is struggling with some of the goals, you can certainly change the grade level down to make it easier for them.
When your child submits a piece of writing, their tutor is also able to give feedback on the writing. You and your child can see this in the "messages" section on the child profile, or through the parent dashboard by clicking on your student's progress. All of the messages have been very encouraging for my daughter.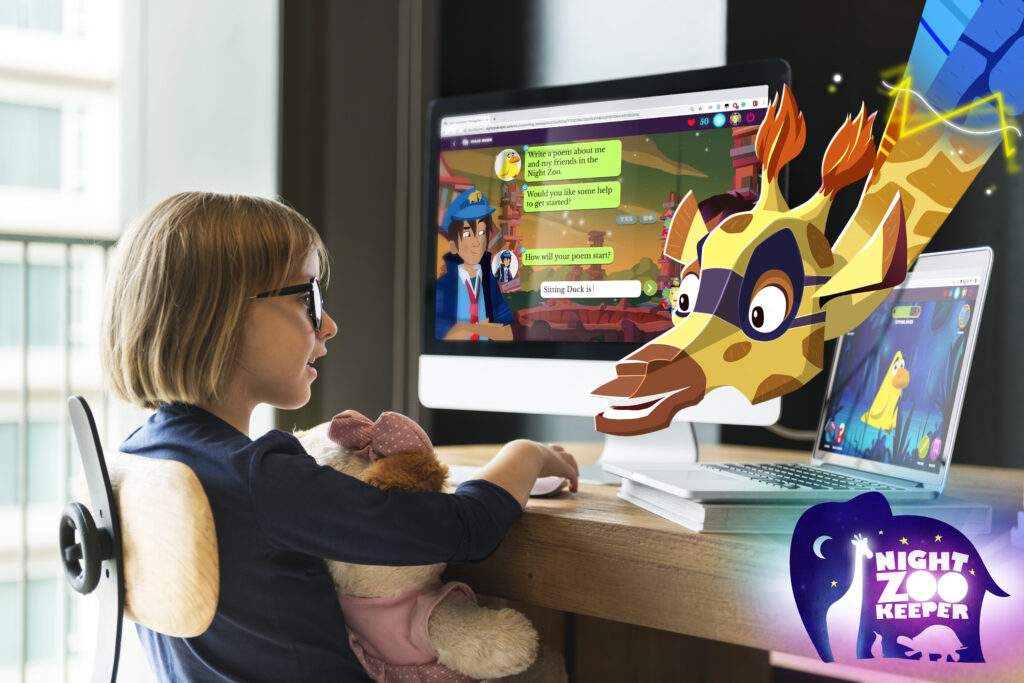 Night Zookeeper Community
Another fun aspect of Night Zookeeper is the community aspect. You are able to allow your child to connect with "friends" and leave feedback on other's writing and drawings. It is closely moderated so you don't need to worry. There is no live chat, and you cannot see another person's "friends" list. You are also able to turn this feature off through the parent dashboard if you want. One benefit of the friends list is that you can participate in group activities.
Some Amazing Benefits
When you sign up your child for Night Zookeeper there are a whole host of benefits that they will receive:
Improved Core Writing Skills
Personalized Feedback from a dedicated team of tutors
Weekly Lessons that incorporate interactive video elements and games to teach your children key skills.
Publishing Opportunities and weekly competitions with real life prizes!
FREE Monthly Educational Printables
The Bottom Line
My daughter absolutely LOVES this program. It is so colorful and fun, and she has been having a blast learning about writing. She especially loves the drawing aspect and unlocking new animals. If you are looking for an exciting option to add to your homeschool for writing and language arts, I highly recommend Night Zookeeper.
This post is sponsored by Night Zookeeper. All opinions, as always are my own.